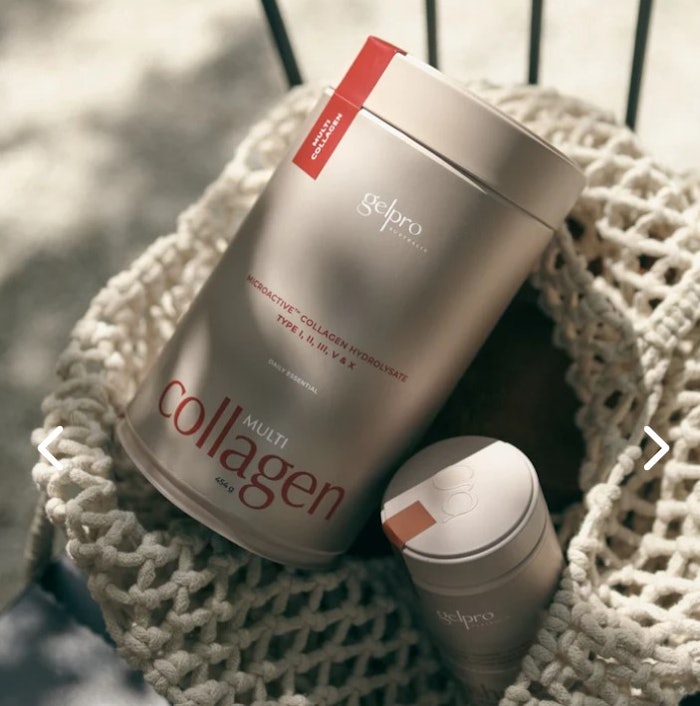 gelatinaustralia.com.au
Australia-based Gelpro offers a range of food-based natural supplements, particularly with a focus on collagen exclusively sourced from Australian and New Zealand bovine hides, as well as marine and porcine alternatives.
All of these collagens have been optimized for bioavailability through the brand's revolutionary microactive collagen peptides (which reduce the collagen to extremely small sizes for maximum uptake).
The brand also offers nutraceuticals, including its Raw Native C that is said to be a whole-food blend of vitamin C which can foster organic collagen production in the body.
CEO and co-founder Nagib Kassis, said, "Beauty starts from within. All of our products are made with a deep sense of providing genuine, natural, holistic tools to help our customers maintain their beauty on a deep level. On a cellular level. We are glad to be part of your wellness journey. This starts with giving the body the basic nutrients it needs to function on a high level. We are continuously expanding our range and adjusting our business activities to meet the ever-changing components of self-care so that our customers can count on cultivating inner beauty every time they open a Gelpro product."