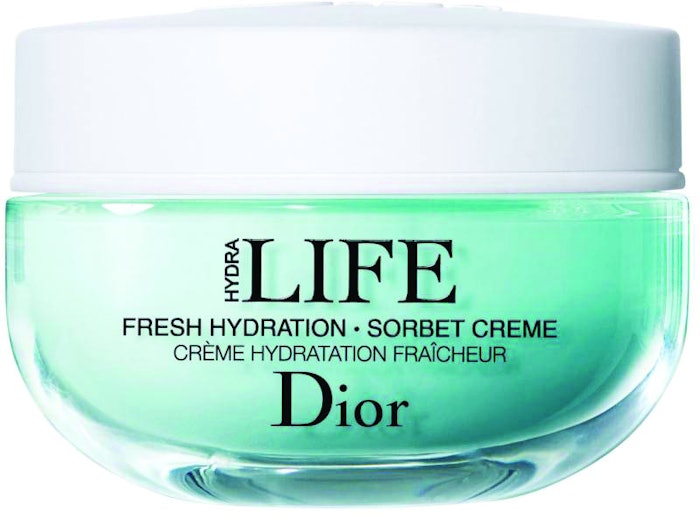 Pleasure and indulgence are hallmarks of the traditional luxury experience, but a series of new reports and industry shifts point to a changing dynamic that places excellent service, personalization and exclusivity within reach of general market consumers, while increasingly placing a premium on brands' emotional impact, integrity and transparency, and ethical and eco-friendly practices.
The Luxury Institute's "Ten Luxury Trends For 2018"a highlights the macro trends behind this change: "Through reverse engineering and nimble manufacturing, mainstream goods have largely incorporated the features of luxury goods. There will [therefore] be less focus on the functionality of items that consumers are purchasing, and a greater effort on the part of luxury brands to generate emotional benefits."
A research noteb from NPD's Larissa Jensen, executive director, industry analyst, beauty, declared, "The fact is that consumers no longer need to pay the high price tag to receive many of the perks of a luxury product. This is not to say that traditional luxury is obsolete, but it will change. Within the luxury price point specifically, new trends will continue to emerge that showcase consumer values in a bigger way.
Value, Debt & Millennials
In June 2017, when the Estée Lauder Companies invested an undisclosed sum in Deciem, the Abnormal Beauty Company—owner of brands including NIOD, The Ordinary and Ab Crew—the legacy beauty giant highlighted Deciem's millennial engagement, product efficacy, value and playful design. The Ordinary has since expanded distribution to Sephora, with its highest-priced item coming in at $17.80 (Ascorbyl Tetraisopalmitate Solution 20% in Vitamin F/1 oz).
Deciem's Nicola Kilner told WWDc, "What The Ordinary has done is managed to bridge what luxury is. So actually, it's not about price point—it's about good quality, it's about being transparent, it's about being honest."
In the same interview, co-CEO Brandon Truaxe said, "The thing about luxury, when I say it's not about price points, what I mean is it doesn't matter if it's cheap, expensive, affordable, not affordable—luxury ultimately has to exclude one thing—and that is being taken for an idiot."
The Ordinary's luxury-as-value strategy is wise, given the financial dynamics facing millennials. A recent report from the Luxury Institute, "Ten Luxury Trends For 2018," notes that the 92 million U.S. millennials have "subdued" buying power compared to the 77 million baby boomers.
This is not a temporary situation, the report argues, adding that U.S. student education loan debt has rocketed to more than $1.5 trillion, averaging about $37,172 per graduating student in 2016. The result: an under-employed generation increasingly prioritizing purchases and focusing on value.
While baby boomers will leave behind some $30 trillion in assets, just 40% of baby boomer parents are planning to leave an inheritance for their children. That said, millennial sentiment highlighted in the report was more hopeful, potentially pointing to higher spending behaviors—whether or not inheritances materialize. The Luxury Institute suggests that, in any event, millennials will continue to find ways to pay for key lifestyle purchases, including beauty, fitness and spa/massage services.
Responsibly Luxurious
As seen with the development of Origins' products (page 40), sustainability, ethics and luxury are increasingly intertwined in the premium beauty space. Brands like Innisfree tout their naturally derived ingredients from Jeju Island, while water alternatives have sparked new product concepts such as Estée Lauder Double Wear Water Fresh Makeup, comprising watermelon water, and Nature Republic Soothing & Moisture Cactus 92% Soothing Gel, which contains cactus water, according to a Minteld analysis.
Massive legacy companies go beyond product development to enhance their sustainability profile, as seen with LVMH's "Ethics & Compliance Policy." The multipart initiative covers a range of issues, including:
General principles regarding the treatment of farmed and wildcaught animals in its supply chain
The use of renewable energies such as solar, wind and geothermal
The establishment of a carbon fund to reduce greenhouse emissions internally and fund external efforts to limit global warming
Green construction guidelines for its warehouses, offices and, especially, stores, which generate about 70% of LVMH's greenhouse gas emissions
Logistics improvements to reduce carbon emissions when transporting merchandise
Supporting recycling and recovery programs such as Cedre, which has been established at Sephora and elsewhere within the LVMH network
LVMH's commitment extends to its products. For example, Christian Dior has introduced Hydra Life, which is aimed at eco-conscious millennials. The formulations feature ingredients such as mallow and haberlea leaf extract and are packaged in eco-friendly materials.
Well-thy Beauty
Prestige brands' focus on ingredient safety as a component of sustainability feeds directly into the concurrent trend of wellness in the beauty space, particularly skin care.
A recent report from Fung Global Retail & Technologye describes wellness as "the new status symbol," which is "fast replacing more traditional signifiers of affluence as a luxury to be enjoyed and flaunted."
High-end retailers have taken the cue already, driving sales in technology, apparel and fitness. For instance, Saks Fifth Ave partnered with Well & Good to host the Wellery, showcasing wellness beauty influencers and their products, while the Four Seasons Hotel Los Angeles at Beverly Hills added seven wellness rooms to its property, with in-room amenities including natural toiletries from Lather and spa privileges including the hotel's Nail Suite.
The rise of wellness has been a boost for ingestible beauty/wellness products, further entwining the concepts. For instance, fast beauty retail outlet Riley Rose features a vitamin and beauty supplement section, while probiotic skin care brand, Tula, has expanded into the supplement market with the launch of its vegetarian Daily Probiotic & Skin Health Complex. The Tula supplements were formulated with the help of gastroenterologists to aid with digestive and skin health, and are free of soy, gluten, lactose and preservatives. The supplements contain three probiotic strains, ceramides and vitamin C.
Recently, Jane Iredale, the founder of the eponymous luxury beauty brand, toldf Global Cosmetic Industry, "We've always thought of ourselves as a wellness company, and now the industry seems to be catching up to that. When we introduced nutritional supplements two years ago, specifically to improve the health of the skin, we were alone out there but look at what's happening now."
She continued, "Our focus is to make sure that our brand stays as clean as we can make it and provide her [our customer] with the tools to look and feel her best. We've just introduced three new supplements to our line, which are going to further strengthen the growing wellness aspect of our company. It's always been of high interest to me and will continue to be."
Investors have poured money into wellness-oriented companies, including beauty—notably Mented, which creates beauty products by and for women of color. Co-founders K.J. Miller and Amanda E. Johnson have noted that they "asked ourselves why it was so hard to find the perfect nude lipstick."
Interestingly, the brand overlaps the rising demand for inclusive product arrays and safe/ethical formulations. Mented's lipsticks are vegan, paraben-free, non-toxic, cruelty free and are manufactured in the United States.
The company raised about $1 million in its first round of fundraising, which was led by iSeed Ventures, "an early-stage venture capital investment firm that backs founders tackling some of the world's most worthwhile problems."
As this investment and other industry shifts show, the future of prestige beauty is taking a new path of inclusivity, ethics, sustainability and value.
Footnotes:
aLuxury Institute's "Ten Luxury Trends For 2018," http://luxuryinstitute.com
bwww.npd.com
cAllison Collins, "Deciem to Unveil The Ordinary With Sephora in U.S., Canada," November 30, 2017; http://wwd.com/beauty-industry-news/skin-care/deciem-to-launch-the-ordinary-with-sephora-in-u-s-canada-11057522/
dVivienne Rudd, "Beauty Brands Are Making a Splash with These New Water Sources," November 14th, 2017; www.mintel.com/blog/beauty-market-news/beauty-brands-are-making-a-splash-with-these-new-water-sources
eDeep Dive: Wellness as a Luxury: Part 1—Living Well; www.fungglobalretailtech.com/research/deep-dive-wellness-luxury-part-1-living-well/
fPart II: Natural Market Expected to Move from Niche to Norm; www.gcimagazine.com/marketstrends/segments/natural/Part-II-Natural-Market-Expected-to-Move-from-Niche-to-Norm-449449693.html