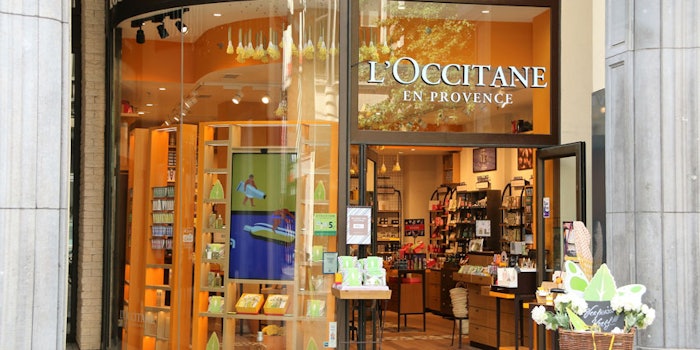 Amid acquisition rumors, L'Occitane has announced sales for the six months ending September 30 (fiscal year 2019), totaling 595.4 million euros, an increase of 12.4%, year-over-year. Second quarter results were driven by the release of the brand's Immortelle Reset serum, according to the company.
The company reported that its fastest growth occurred in the United States, Hong Kong and China, with sales growth at constant exchange rates of 65.8%, 18.6% and 14.1%, respectively.
Further reading: L'Occitane Ups the Ante on Experiential Retail in NYC and Around the World
Same store sales growth rose to 2.0%, compared to -0.1% in the same period last year. Gross profit margin totaled 82.4%. Net profit totaled 5.6 million euros.
Meanwhile, Reuters and other outlets are reporting that Advent International and other investment groups are considering L'Occitane as a possible acquisition target.
The reporting shows that while sales in mature markets such as Japan, France and Britain are challenged, opportunities in China remain attractive to potential buyers.