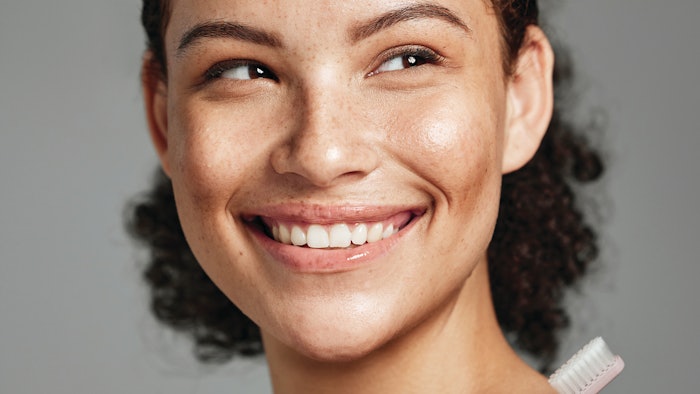 It's long been a given in the personal care industry that total body wellness is the goal of most consumers. A healthy outward appearance signals health on the inside, and it all starts with the gateway: the mouth. In recent years, oral care has gone from basic standard hygiene to part of a thoughtful beauty and wellness routine, and new brands are partnering with some of the personal care industry's biggest innovators to deliver better tech, better flavors, better ingredients and better results. Let's talk about what's new and what's on the horizon in oral care trends to watch.
Emerging Ingredient Innovation
As seen across the board in personal care, ingredients with a nod to both leveled-up functionality and sustainable sourcing resonate most with savvy consumers.
"The booming of biotech and fermentation-processed ingredients are heavily influencing the consumer's purchasing decision," asserts Joseph Shieh, head of global marketing, Evonik. "Product safety is often an important claim along this trend as consumers are increasingly seeking oral care products that avoid synthetic or potentially harmful substances."
This spring, the company launched Sophance LA-A, a glycolipid biosurfactant derived through fermentation of sugars, which are solely renewable feedstocks. Extra mild and with low foam, the ingredient features strong cleansing properties and is designed for mouthwash applications.
For the full article, check out Global Cosmetic Industry's September 2023 digital magazine