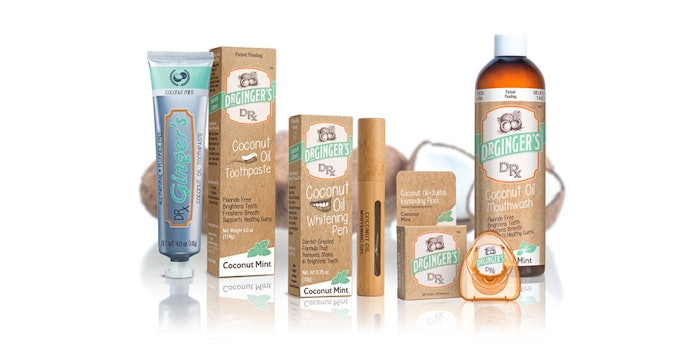 Dr. Ginger Price has launched its Coconut Oil Collection. 
The collection reportedly combines "the ancient practices of coconut oil pulling and the modern idealization of time and convenience." The company explained its new collection provides the same benefits of oil pulling—a process that typically takes 20 minutes—in just two minutes

The Coconut Mint Toothpaste, mouthwash, whitening gel and two floss products are formulated without fluoride, sugar, alcohol or artificial ingredients. Key ingredients include coconut oil, xylitol and zinc chloride.