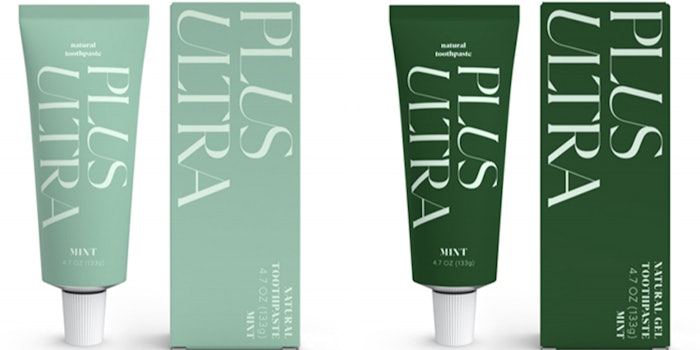 Plus Ultra, a female-founded, sustainable oral care company, has debuted its line of natural toothpastes available in classic toothpaste and gel formulas.
Related: Hello Launches Personal Care and Oral Care Products
Plus Ultra's Toothpastes are formulated with 99% certified organic extracts and 100% natural ingredients such as peppermint, spearmint, aloe vera juice, bamboo extract, hydrated silica, chlorophyllin-copper, calcium carbonate and baking soda. It also contains no BPA, SLS, parabens, neurotoxins, artificial flavors or dyes. 
The Plus Ultra mint-flavored Toothpaste is non-toxic and both dentist recommended and FDA compliant. 
All paper material is 100% FSC-certified biodegradable and compostable.