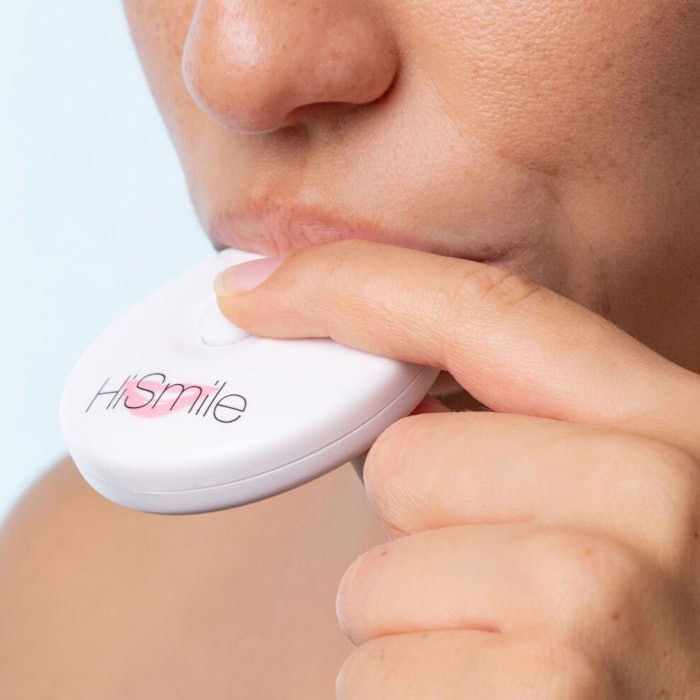 HiSmile, an online-based oral care company, offers consumers a three-in-one process meant to protect, clean and whiten teeth. 
HiSmile's DIY teeth whitening kit contains three syringes (six uses) of whitening gel, one LED light, one mouth tray, one shade guide and one instruction manual. According to HiSmile, the whitening process has been formulated to deliver results in six applications, with each application lasting only 10 minutes. 
Key ingredients include sodium bicarbonate, sodium chlorite, pomegranate, aloe vera and chamomile. HiSmile states that there is no sensitivity or pain caused throughout the process. Users have reportedly experienced results of up to eight shades whiter teeth. 
In addition to the whitening kit, HiSmile offers its Day and Night Toothpaste. The daytime toothpaste a micro-shield wax that prevents stains from occurring throughout the day, while the nighttime toothpaste contains charcoal to remove stains and detoxify the mouth.