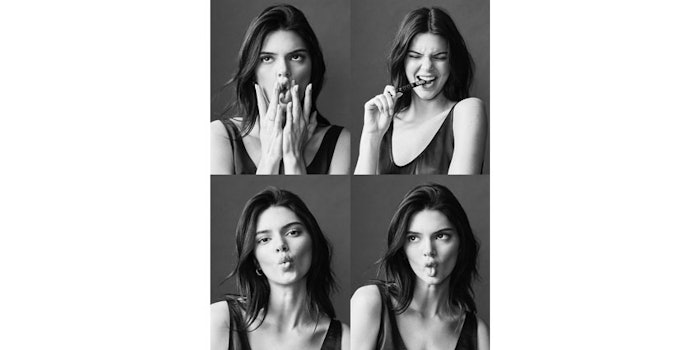 Kendall Jenner has made her beauty industry debut with Moon's Kendall Jenner Teeth Whitening Pen. 
Moon is an oral care company currently offering consumers six oral care products, including Jenner's Whitening Pen, two kinds of whitening toothpaste, flossers and soft bristle toothbrushes. 
The Whitening Pen was created to instantly brighten teeth and whiten teeth over time. The product is vegan and cruelty-free. Key ingredients include lavender oil, strawberry fruit extract and honeysuckle flower extract. The pen is available in vanilla mint flavor.
The brand is set to launch at Ulta Beauty in May 2019.