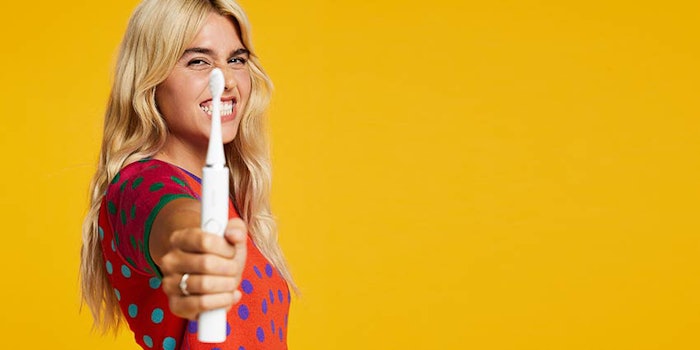 Brüush Oral Care Inc., a direct-to-consumer toothbrush brand, has closed an oversubscribed $6.5 million Series A financing round led by Gravitas Securities. The brand will capitalize on the three pillars of professional quality cleaning, savvy design and a brush head subscription model.
Previously: Hello's CBD Oral Care
The new funds will support marketing to increase brand awareness and thereby grow the subscriber base. The company's main target is the 85% of North Americans who still use a manual brush, particularly those in the Gen Z cohort.
Brüush was founded by CEO Aneil Manhas, a former investment banker turned entrepreneur, and chairman Drew Green, a Canadian technology entrepreneur behind companies such as Shop.ca, Emerge Capital, Apollo Exchange, CLC Network and Yourika.
"Put simply, Brüush doesn't sacrifice on quality, looks good on your bathroom counter and doesn't break the bank relative to comparable electric toothbrushes due to our direct-to-consumer model," said Manhas. "Our aim is to create a frictionless experience for consumers to upgrade from manual to electric, as dentists generally agree that using an electric toothbrush is significantly better for your oral health."
"Brüush's strong leadership team coupled with the fact that the company is well positioned as an online retailer in the health care space makes it a very attractive opportunity for investors," said Kia Besharat, senior managing director and head of capital markets origination at Gravitas Securities. "The soft launch last year was proof of the market demand and of the strong value proposition compelling consumers to choose Brüush. The company is poised and ready to scale aggressively."
"We are extremely grateful for and humbled by the support from our investors and the Canadian capital markets in these unprecedented and historic times," said Drew Green, chairman of Brüush. "Aneil and his team are on a mission to disrupt the banal oral care market, bringing a better product at a better price and delivering a better experience for consumers."