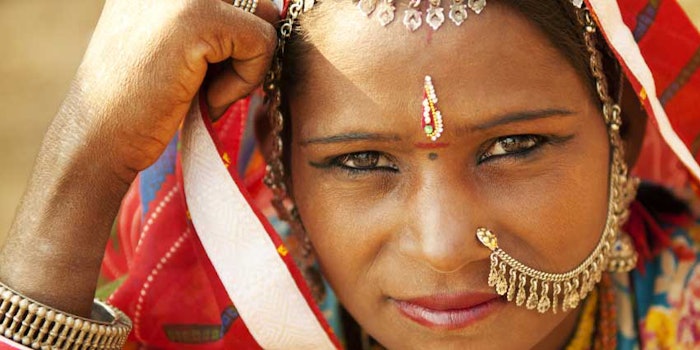 India's natural and organic personal beauty care products market is expected to grow during the forecast period of 2017–2022 at a 17.27% CAGR. Along with rapid urbanization, this growth is driven by the country's high per capita income and an increase in disposable incomes.
Natural beauty and personal care products held the majority share in the market, but organic products are expected to grow the quickest as rising health awareness and concerns over synthetic chemicals, sulfates, parabens, fragrances, etc., increase among Indian consumers. Additionally, younger generations' interest in global beauty and personal care trends and "chemical-free" products are driving rapid growth in the organic segment.
With this knowledge, consumers are choosing more naturally derived merchandise over those that are synthetically produced. Specifically, natural and organic skin care products for anti-acne, anti-aging, anti-pollution and more are increasing among Indian consumers.