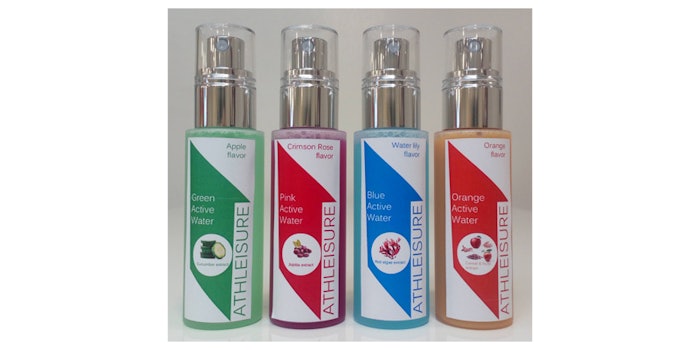 At MakeUp in L.A., Strand Cosmetics Europe launched its Active Waters collection. 
The collection is said to source its inspiration "from the 'healthy' trend from California, and from historical skin care habits from Asia." The four formulations are intended to refresh and treat the facial epidermis with an active film formed by spraying the face after cleansing. 
The 4 Active Waters Include...
Blue Active Water: Used to rehydrate the epidermis with red microalgae extract;
Green Active Water: Used to remove toxins and rebalance the skin with cucumber extract;
Pink Active Water: Used to soothe skin with rose water, provitamin B5 and jojoba; and 
Orange Active Water: Used to energize the skin with a vegetable complex—apple, peach, wheat, barley and ginseng—and a multivitamin "cocktail," including C, A and B1.