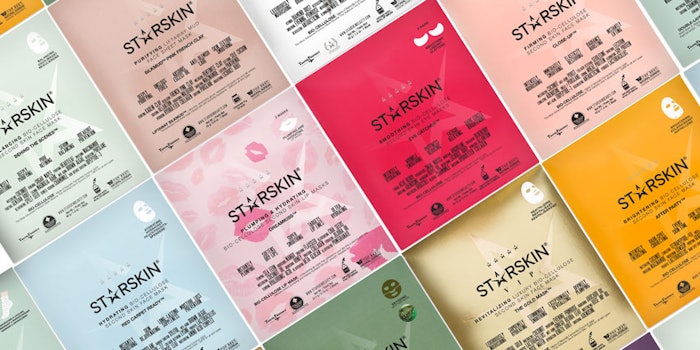 Originally launched in 2015, Starskin recently began selling skin care products in the United States, exclusively at Barneys New York. The brand offers 19 skincare solutions, from sheet masks to a full collection of bio-cellulose products.
"We are thrilled to announce our launch into the U.S. with Barneys New York," Starskin CEO, Paul Hendriks, said. "They are the epitome of a retail partner and truly rolled out the red carpet for Starskin in their newly launched, cutting-edge NYC mask bar and online. Our goal is to advance this market in the U.S. and we are thrilled to launch with a retail partner that embodies our philosophy, DNA and vision."
Products range from $10 to $100 and are available both in stores and online at www.barneys.com.