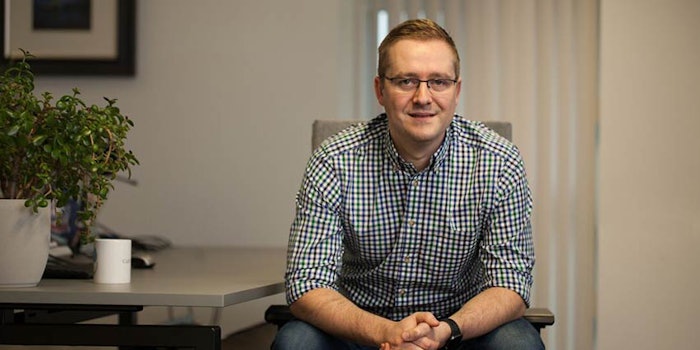 Scottish beauty tech company Cutitronics is set to debut its CutiTron prototype at in-cosmetics Global 2019.
The company's suite of patented technologies and software analyzes customers' skin and dispenses the right amount of beauty products and cosmetics for their specific needs.
The device and its smartphone app can be tailored to the needs of specific brands.
"Our CutiTron technology is like a Fitbit for the skin – it opens the door to personalized skincare for brands and their customers," said David Heath, founder and CEO of Cutitronics.
"Our prototype can analyze the hydration of a customer's skin and draw on a wide range of external information, such as their location, the outside temperature and the humidity in the air," he continued. "It can then recommend and dispense the right amount of a product that the customer should use on that particular day to get the best results for their skin."
To date, the company has received two rounds of funding from Croda International.
"David and his team have created a really innovative technology that's going to disrupt the beauty market," said Sandra Breene, president, personal care & North America, Croda. "This is a great opportunity for brands to partner with Cutitronics and produce white label devices and apps that will strengthen those brands' relationships with their customers. The opportunities to gather feedback from customers to help in product development and build further brand loyalty are second to none."
in-cosmetics Global will be held April 2-4, 2019 in Paris.