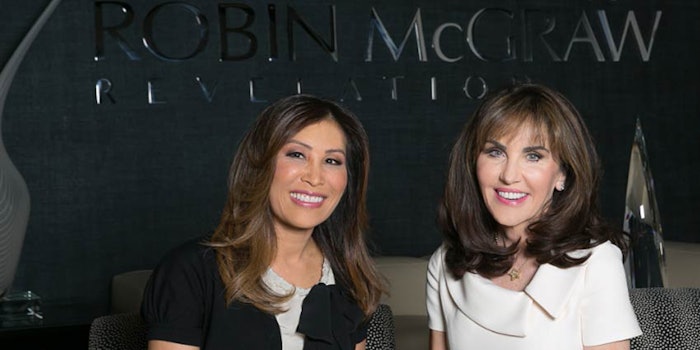 Available November 15, the line comprises 14 products that will retail for as little as $22 and will be packaged with a motivational quote from McGraw hidden under the lid.
"It is never too late to start taking care of yourself."
Products include:
OMG! is this really ME? Instant Face Shaper, which features clay-derived compounds and plant stem cells to leave the skin feeling tightened and lifted, while also reducing the appearance of fine lines and wrinkles.
vita-boost Vitamin Infusion Serum, which contains vitamin C, vitamin E, provitamin B5, and ferulic acid and evens skin tone and diminishes the appearance of hyperpigmentation.
Other products include face it, you look amazing! Revitalizing Serum, welcome back YOUth Retinol Serum @0.3%, up, up & away Firming Neck and Décolleté Cream, and let there be bright! Triple Action Brightening Serum.
"I want to encourage women to put themselves first, understand that they deserve to embrace their own beauty, health and happiness, to know they must take care of themselves so they can take care of those they love," said McGraw. "It is never too late to start taking care of yourself. You deserve to love who you see in the mirror and what you feel once you put yourself at the top of the list."
"As a dermatologist, I see the difference in my patients' skin when they take care of themselves," said Dr. Wu. "But as I tell my patients, it's not just about the skin; it's about taking care of the whole person inside and out. Robin and I realized that by working together we have the opportunity to help women everywhere with an offer of professional-grade skin care products at attainable prices."