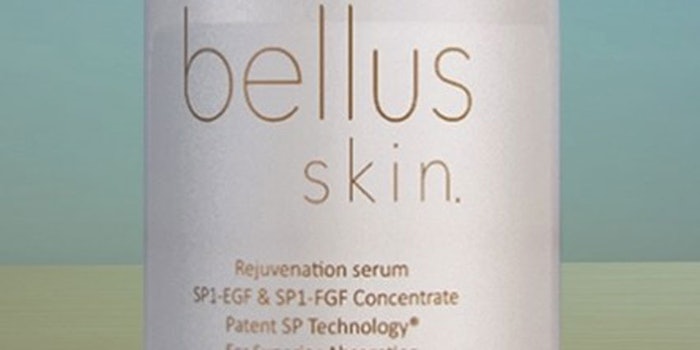 Quest PharmaTech Inc. has announced the commercial launch of the Bellus Skin line of cosmetic products in Canada. On November 17, the Rao Dermatology offices at Alberta DermaSurgery Center will play host to the invitation only launch event for the line. Of these products, the Bellus Skin Rejuvenation Serum will be the first product to be introduced.
This product combines both modified EGF and FGF1 with a transdermal delivery carrier known as Protein Transduction Domain Technology, a technology that supports the penetration of key ingredients into the skin's lower layers. The Bellus Skin Rejuvenation Serum was clinically tested and confirmed to reduce the appearance of wrinkles and other signs of aging.
It was also announced that Quest PharmaTech will team up with Dr. Jaggi Rao to develop other products based on Quest's Superior Permeability Technology.
"We are excited to launch this science based, clinically proven, premium brand cosmetic serum in Canada," said Dr. Madi R. Madiyalakan, chief executive officer of Quest. "This is the first product in the Bellus Skin line introduced to be part of a complete skin care package. Quest also has distributors to market Bellus Skin in EU and ASEAN countries."
"We are pleased to introduce the Bellus Skin line of cosmetic products, starting with the Bellus Skin Rejuvenation Serum, to our patients and our colleagues," said Dr. Jaggi Rao. "We are also excited to work with Quest to bring other cosmetic products based on their SP Technology to the market."