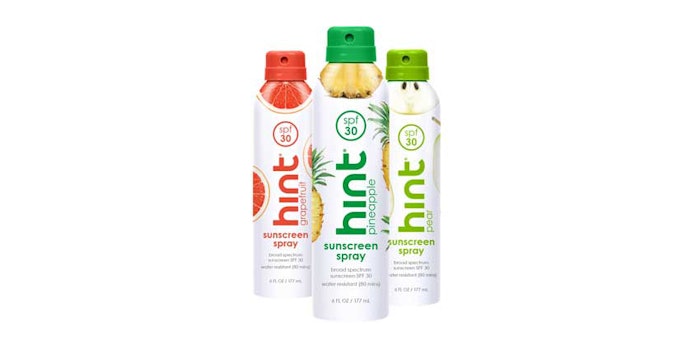 Flavored water company, hint, has announced the launch of its fruit-infused sunscreen spray. 
The sunscreen spray reportedly provides a 360-degree application, a fast drying time and is water resistant for 80 minutes. The spray was formulated without oxybenzone and parabens and is enhanced with hint fruit essences.
Available in three scents,—grapefruit, pineapple and pear—the spray uses kiwi, aloe vera juice, passion flower, karanja oil and raspberry for added moisture to the skin. 
The sunscreen spray is available at Target and Target.com and retail for $14.99.