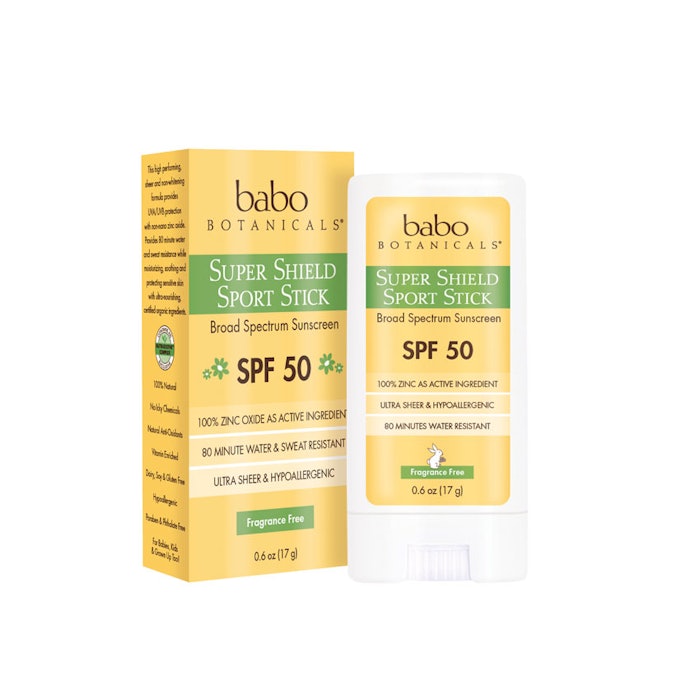 What it is: Babo Botanicals' Super Shield SPF 50 Sport Stick
Claims: This sunscreen stick is a smooth, glide-on application developed for the face and body. It is lightweight and rubs in clear for up to 80 minutes worth of sweat and water resistance.
Ingredient highlights: Fragrance free, non-nano zinc, non-greasy formula, 100% natural sunscreen, organic shea butter, avocado, jojoba oils compound, 70+% certified organic ingredients, exclusive organic Nutri-Soothe Complex and packed with antioxidants and vitamins.