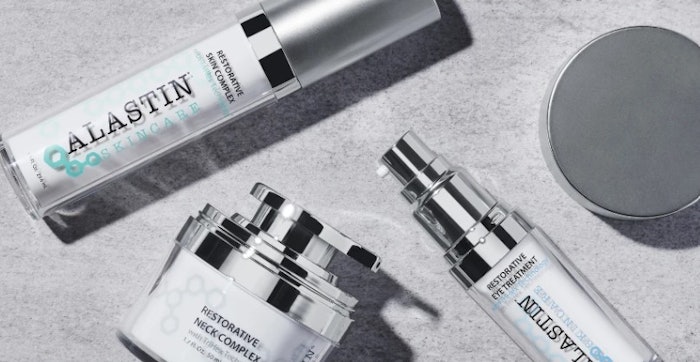 Galderma is acquiring Alastin Skincare. Financial terms of the transaction have not been disclosed.
Alastin provides a collection of scientifically proven products for daily skin care regimens and peri-procedural use.
The brand has achieved a CAGR of 106% between 2016 and 2020, said to be one of the highest of any professional skin care company. It was also named one of Forbes best start-up employers in America in 2020 and 2021.
Galderma will reportedly unlock Alastin's next growth phase as it reaches more health care professionals and consumers more effectively. Galderma will also support further product innovation of Alastin's portfolio, while enabling cross-selling opportunities for Alastin's products and technologies in the United States.
Previously: SuperOrdinary Invests $25M in Crea
Flemming ∅rnskov, CEO of Galderma, said: "Galderma's business consistently delivers strong results and remains at the forefront of this rapidly expanding market, driven by increasing consumer interest and acceptance of aesthetic procedures. The addition of Alastin, with its synergistic portfolio and expertise in science-proven skincare, increases our ability to serve the needs of consumers and underscores our commitment to be the partner of choice for aesthetic professionals. This transaction will further enhance our premium product offering and provides a tremendous platform for future growth. We look forward to welcoming the Alastin team into Galderma and partnering with them to advance the science of dermatology together."
Diane Goostree, president and CEO of Alastin, said: "We are thrilled to become part of Galderma for the next stage of Alastin's growth story. We share the same vision of bringing the highest levels of science and innovation to the professional skin care market, and I look forward to working with the team to leverage Galderma's expertise in this space to drive the Alastin Skincare brand to new heights."