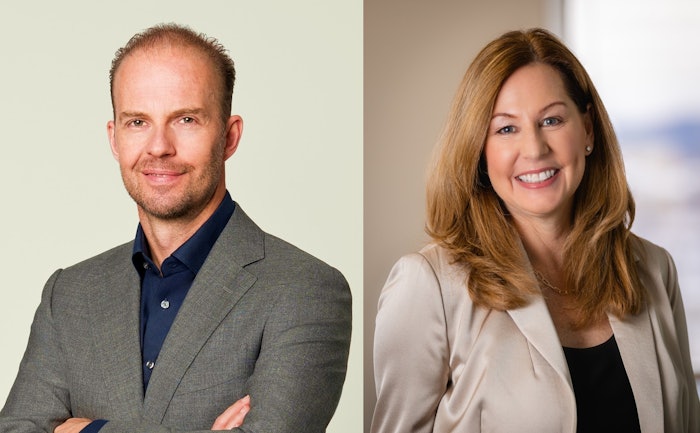 Kao has announced two leadership appointments to its global management team effective, January 1, 2022.
Previously: Kao Releases Mid-term Plan 2025
Karen Frank, president, consumer care, AEMEA, and Dominic Pratt, president, salon, global have been appointed executive officers.
Frank joined Kao in 2009 and Pratt joined Kao in 2000.
Frank and Pratt will be able to further strengthen the role of the AEMEA consumer products business within the global business operations by giving the regions a voice within the global management team and the ability to lead the businesses with faster decision making and greater autonomy. 
Kao has also announced that its consumer-0facing business in the Americas and EMEA regions with brands such as John Frieda and Jergens will now operate as Kao Consumer Care Business AEMEA. The renaming is a reflection of the future plans of the business to serve more consumers with a broader portfolio of brands beyond its current beauty focus.
Frank said, "I feel honored to join Kao´s global management team as the first Western female executive officer. Becoming a more international and diverse leadership team will enable Kao´s business growth in the future and I am committed to support the company on this important journey."
Pratt said, "Listening to Genba in the local markets, has always been a core principle at Kao. Together with Karen, I want to ensure that the Americas and EMEA markets get a stronger voice in our global operations while driving our businesses with more agility and faster decision making."