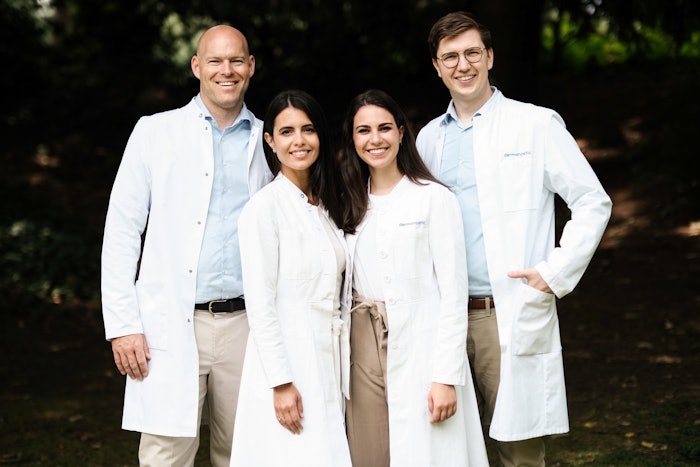 Beiersdorf is investing in start-up dermanostic, an app that makes digital advisory services for consumers possible in the growing area of teledermatology. The investment was made through Beiersdorf's OSCAR&PAUL Venture Capital unit.
Previously: Beiersdorf Acquiring Chantecaille
The service can be booked around the clock for 25 euros irrespective of location, with the diagnosis then performed by experienced dermatologists within 24 hours once the patients have uploaded three photos and filled out a medical history questionnaire.
In less serious cases in particular, Dermanostic can eliminate the need for a patient to visit a dermatological practice and can provide fast solutions for an individual skin problem, for example by sending the prescription by mail or digitally via online pharmacies.
Ascan Voswinckel, head of OSCAR&PAUL Beiersdorf Venture Capital, said, "We believe digital health and teledermatology offer huge potential, especially among the younger target group. Digital dermatologist appointments offer our consumers significant added value as they allow for swift, straightforward, inexpensive, and professional advice regarding their skin indication. As such, Dermanostic's new digital service is the perfect fit for our Eucerin brand and innovatively complements our dermocosmetic brand's digital consumer journey."
Cornelius Becker, Beiersdorf's head of derma, said, "The collaboration with Dermanostic is a relevant aspect of our digitalization strategy. Especially in these times of COVID-19 and physical distancing, we must find digital ways of offering our consumers the right advice to solve their skin problems. By engaging in close communication with the experts at Dermanostic, we can learn from one another and thus do even better at establishing digital closeness with our consumers." 
Dr. Ole Martin, managing director and cofounder of Dermanostic, said, "In the past few months alone, we have seen what a good match Dermanostic and Eucerin are. As part of the cooperation, interested users can find information about our offers and services on a dedicated landing page at www.eucerin.de. Users with skin problems also have the opportunity to go directly to the Dermanostic service to receive a skin consultation. An offer that has been well received."