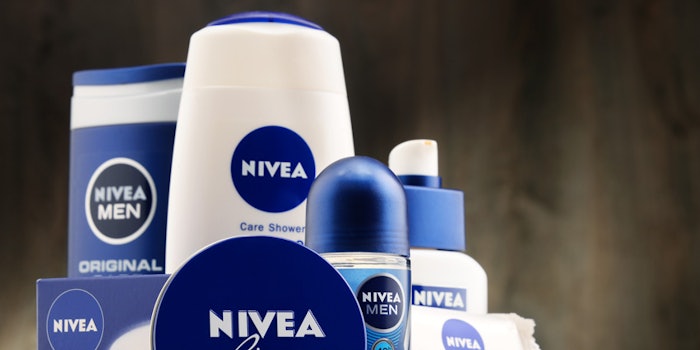 Beiersdorf's third quarter 2021 organic sales grew 4.3%, year-over-year. Nine-month results showed organic group sales grew 12%, totaling €5.8 billion, compared to €5,241 million the previous year.
Consumer Business Segment
The consumer business segment recorded organic sales growth of 10.4% in the first nine months of the year. Q3 organic growth grew 4.1%. 
Nine month group sales were €4,606 million, compared to €4,267 million the previous year.
The Nivea brand achieved 6.8% sales growth in organic sales.
Eucerin and Aquaphor finished the first nine months with organic sales growth of 20.8%, significantly above 2019 levels.
La Prairie experienced 26.2% sales growth in the first nine months.
Vincent Warnery, CEO of Beiersdorf, said: "Approaching the end of 2021, we have made significant progress in implementing our strategic priorities as part of C.A.R.E.+, which is also reflected by our strong nine months financial results. The digital transformation and the shift towards a climate-positive future in particular are increasingly relevant for our consumers—that's why we have worked intensively to further level up our initiatives in these areas."