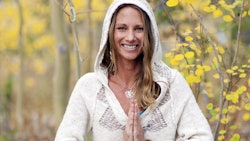 Amyris, Inc. is acquiring the assets of MenoLabs, LLC, a firm that addresses menopause symptoms with natural treatments. The move is in line with Amyris' plan to launch a new consumer brand that provides science-backed, wellness and personal care products for the high growth menopause market in 2022.
Menopausal solutions have been a hot topic in beauty in recent years, with brands such as Prai, Caire and Joylux moving into the space. Joylux even recently expanded its reach via Saks.
MenoLabs has developed and launched eight products in the last two years, including MenoFit, a menopause relief supplement. The company generates a subscription-based, recurring revenue stream via its website, in addition to the Subscribe & Save option offered via the Amazon channel. It will move into additional channels this year.
MenoLabs also offers the MenoLife perimenopause and menopause health tracker app, which helps users track and analyze more than 40 menopause-related symptoms. MenoLife also has created an online forum where users can comment and react to posts. These platforms allow the company to obtain data significant for the consumer experience and, presumably, product innovation.
Why this deal matters: According to Amyris, "the menopause market was valued at around $15 billion in 2020 and is expected to reach approximately $23 billion by 2028."
"We are very impressed with the MenoLabs offering which is synergistic with our science-based approach to real-world health and wellness issues," said John Melo, president and CEO of Amyris. "We are committed to empowering women and creating a platform to support them with our leading science and wellness technology platform. Women deserve products and solutions that work during this period in their lives. Our acquisition of the products and app that the MenoLabs team has built accelerates Amyris' entry into the menopause market. We expect the combination of MenoLabs and the previously announced menopause brand with Naomi Watts to have the potential to deliver an estimated $30 million in revenue in their first year and expect significant growth potential in the years ahead. We continue to execute on our growth strategy diversifying our consumer offering in Clean Beauty, Health and Wellness end-markets, continuing the strong growth momentum from 2021 into the current quarter."