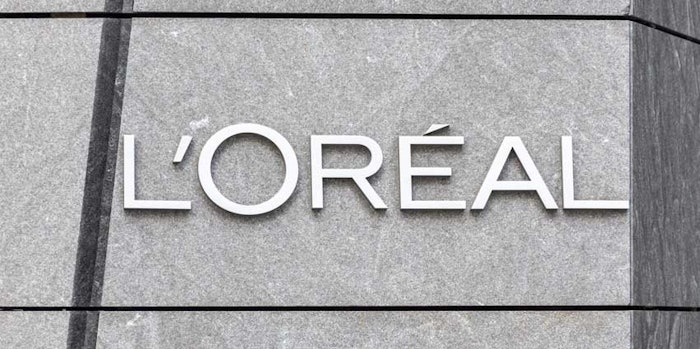 L'Oréal has announced its full-year 2021 results that showed sales were €32,287.6 million, as compared to €27,992.1 million in the previous year.
Gross profit was €23,854.3 million, as compared to €20,459.8 million in the previous year.
Operating profit was €6,160.3 million, as compared to €5,209.0 million in the previous year.
In the fourth quarter of 2021, L'Oréal reported sales of €9,094.4 million.
Professional Products
The professional products category reported €3,783.9 million in sales. 
In Q4 2021, the category's sales were €1,059.6 million.
Consumer Products
The consumer products category reported €12,233.5 million in sales. 
In Q4 2021, the category's sales were €3,290.5 million.
L'Oréal Luxe
This category reported yearly sales of €12,346.2 million. 
In Q4 2021, the category's sales were €13,753.9 million.
Active Cosmetics
The active cosmetics category reported sales of €3,924.0 million. 
In Q4 2021, the category's sales were €990.3 million.
Nicolas Hieronimus, CEO of L'Oréal, said:
2021 was a historic year for L'Oréal. Thanks to the expertise, passion and commitment of our 85,400 L'Oréalians around the world, the Group achieved record growth of +16.1%, twice that of the worldwide beauty market. L'Oréal gained market share in all Zones, Divisions and categories. Over two years, the Group achieved growth of +11.3% like-for-like, spectacularly outperforming a market that had returned almost to 2019 levels.
In 2021, all stars aligned for this historic performance.
In terms of Zones, North America made a strong comeback and joined North Asia as the primary growth contributor. In Europe, boosted by the Zone's reorganization, L'Oréal achieved significant market share gains and saw a return to 2019 levels. With an extremely volatile public health situation in SAPMENA-SSA and Latin America, L'Oréal demonstrated agility and delivered a solid performance.
L'Oréal Luxe became the group's largest division, with remarkable success in fragrances, while the consumer products division, the largest division by volume, strengthened its position, with noteworthy performance in makeup. The fast-growing professional products Division continued its far-reaching transformation and became truly omnichannel. With a portfolio of brands that perfectly matches consumers' health aspirations, active cosmetics also achieved spectacular growth, doubling in four years.
In 2021, we again extended our digital lead: e-commerce grew by +25.7%, accounting for 28.9% of sales. We have been able to seize the opportunities offered by new digital channels. At the same time, we are continuing to digitalize points of sale as part of an integrated omnichannel strategy.
We are also pursuing our Beauty Tech transformation by investing in data and artificial intelligence, and by establishing strategic partnerships such as our alliance with Verily, to better understand and characterize skin and hair aging mechanisms.
L'Oréal's exceptional growth, driven by superior innovations, as well as rigorous cost control, has enabled us to invest extensively in our brands and increase their appeal, while at the same time delivering record operating profit and an operating margin up 50 basis points.
We are also proud of our social and environmental performance, which reflects our ambition to grow responsibly and share value with all our stakeholders. First of all, with our employees, whom we associate with these exceptional results through a record redistribution of profit-sharing schemes. Furthermore, to promote youth employment, last year we offered more than 18,300 job opportunities to young people under 30 as part of our new global 'L'Oréal For Youth' program, which has an ambitious target of 25,000 opportunities per year from 2022 to 2025. Our efforts to support gender parity were also recognized by the Bloomberg Gender-Equality Index. In addition, L'Oréal USA, our largest subsidiary, achieved carbon neutrality for all its sites in 2021, some four years ahead of our L'Oréal for the Future commitments. L'Oréal is the only company in the world to have been awarded an AAA score by CDP six years in a row, for environmental leadership in tackling climate change, protecting forests and ensuring water security.
The end of the year was marked by the strategic transaction consisting of the buyback by L'Oréal of 4% of its own shares held by Nestlé, which strengthens our shareholder structure, a key asset in the Group's long-term success.
In a global context that remains volatile at the beginning of the year, we are confident in our ability to outperform the market in 2022 and achieve another year of growth in both sales and profits.