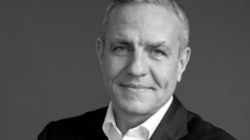 The Estée Lauder Companies has announced that Olivier Bottrie, global president, travel retail and retail development, will retire after 26 years at the company. He will transition to a special advisor role effective May 1, 2022 and will depart the company on June 30, 2022. 
Bottrie expanded the company's brand portfolio in the channel and led the development of new capabilities in product innovation, digital engagement, education and business intelligence and analytics.
In 2017, Bottrie expanded his responsibilities to include oversight of retail development, managing the company's freestanding store portfolio while strengthening retail excellence and efficiency to drive increased consumer coverage and profit. 
He spearheaded the creation of travel retail's own sustainability goals in 2021.
Fabrizio Freda, president and CEO, said, "Olivier is a strategic leader with clarity of vision, deep international expertise and a dynamic and inclusive leadership style. He has been a driving force for innovation and growth, leveraging his strong relationships, commitment to excellence and laser focus on the traveling consumer's needs to transform travel retail into a growth and profit driver for the company. Throughout his career, and especially over the last two years, Olivier has been a guiding force and mentor for his talented team, always leading with confidence and compassion. His presence will be greatly missed across the organization and throughout the industry." 
William P. Lauder, executive chairman, said, "We are grateful for Olivier's tremendous contributions to our business over the past 26 years, and the many ground-breaking initiatives he has led for travel retail and the company. With his empathetic and inclusive leadership style, Olivier has made an enormous difference both within and beyond ELC through his passion for giving back. On behalf of the company and the Lauder family, I would like to wish Olivier the very best in his well-deserved retirement."