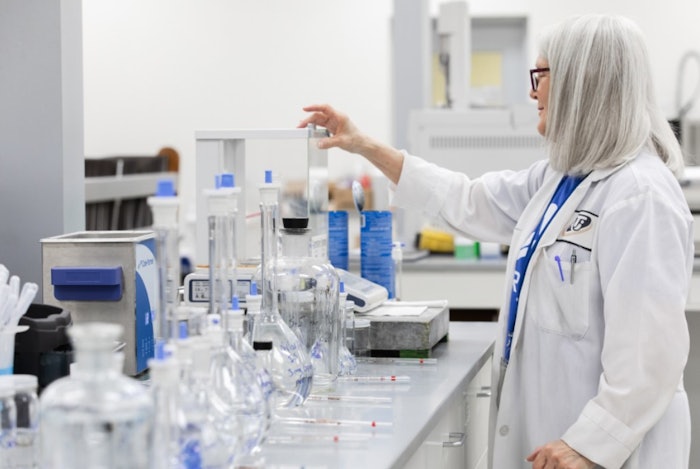 kdc/one has announced it has received an investment from KKR to support its continued strategic growth. kdc/one has also acquired Aerofil Technology (Aerofil), a provider of value-added services for aerosol and liquid manufacturing. Financial terms of the transactions were not disclosed.
Investment
The investment by KKR provides support for kdc/one's continued growth and global expansion.
Cornell Capital will remain kdc/one's largest shareholder; the existing investor group, including CDPQ, will remain in place as owners of kdc/one. 
Nick Whitley, CEO of kdc/one, said, "Welcoming KKR as a strategic investor further validates the kdc/one story and the exciting growth opportunities we see in front of us. This significant investment, along with KKR's experience and expert insights across the consumer products sector, further enables us to continue executing on our strategic plan, including both organic, as well as inorganic growth."
Felix Gernburd, partner at KKR who will join the kdc/one board of directors, said, "We are thrilled to invest alongside the existing ownership group and to support Nick Whitley and the kdc/one management team. Many of the world's leading beauty, personal care and home care brands rely on kdc/one's differentiated network and innovation capabilities to stay ahead of rapidly evolving trends and we believe the company is poised for significant growth in the coming years."
Justine Cheng, chair of the board of directors for kdc/one and partner at Cornell Capital, said, "kdc/one is one of the most unique investment opportunities in consumer products and is a truly exceptional business that seeks to disrupt in the beauty and personal care space. We are excited to welcome KKR to our existing investment group supporting kdc/one's continued growth and industry-leading position. KKR's investment allows the business to enjoy enhanced flexibility and agility as it continues to deliver unsurpassed innovation for its partners and customers around the world."
Acquisition
The acquisition of Aerofil introduces aerosol to kdc/one's North American network, complementing its existing European aerosol capabilities. 
Whitley said, "We are pleased to welcome the Aerofil team to the kdc/one family. The addition of Aerofil's modern, high-speed aerosol and liquid capabilities is immediately relevant to many of our more than 700 customers across both the home care, beauty, and personal care categories. The culture at Aerofil aligns extremely well with that of kdc/one, as does our shared commitment to customer service. We are confident there are many exciting growth opportunities as we combine our businesses."
Daniel Wright, president and CEO of Aerofil, said, "kdc/one is an organization built on trust, innovation, and execution, each of which is a value that has defined our own culture and philosophy. kdc/one's aerosol expertise and expansive set of customer relationships will help Aerofil reach even greater heights. We are an organization driven by our people and dedicated to the customer experience, and we are thrilled to be joining a like-minded team. We look forward to our collective growth in the years to come."