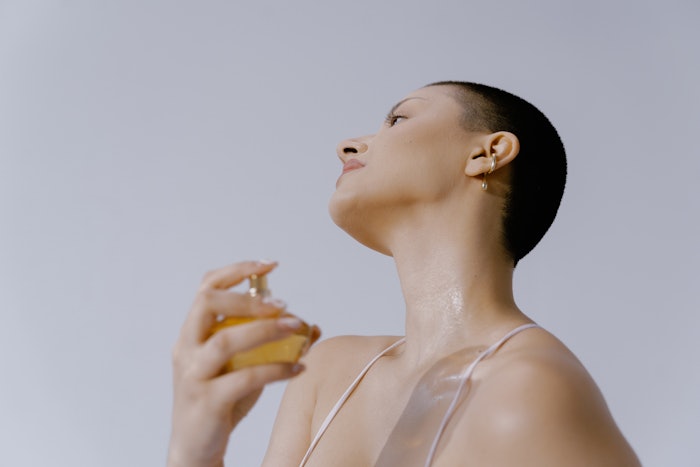 Photo by MART PRODUCTION at Pexels
The Estée Lauder Companies Inc. has reported Q3 fiscal 2022 net sales of $4.25 billion, an increase of 10% from $3.86 billion in the prior-year period. Organic net sales increased 9%.
Net sales grew in every product category; skin care was up 6% and makeup up 9%, while hair care boomed with 15% growth and fragrance continued its magnificent performance with 28% growth. 
This cross-category increase was reportedly driven recovery in brick-and-mortar retail stores, driven by double-digit growth in the Americas and Europe, the Middle East and Africa (EMEA) regions, as well as growth in global online.
Report: 2022 Beauty Spending Forecast
Key headwinds for the quarter included COVID-related restrictions in China beginning mid-March 2022, which hurt consumer traffic and travel, as well as supply chain shipping.
For the first nine months of fiscal 2022, the company reported net sales of $14.18 billion, a 15% increase compared with $12.28 billion in the prior-year period. Organic net sales increased 13%.  
Longview: Beauty 2021-2024
"We delivered strong sales growth and better-than-expected profitability in the third quarter of fiscal 2022 in the face of accelerated headwinds as the quarter evolved, including COVID restrictions in the Asia/Pacific region," said Fabrizio Freda, president and CEO. "Every category grew organically, led by fragrance's outstanding performance globally and the makeup renaissance in western markets. Eleven brands contributed double-digit organic sales growth and further demonstrated our diversification, empowered by our multiple engines of growth strategy. Consumer demand remained robust even in this more inflationary environment."
The executive continued, "The Americas and EMEA regions outperformed our overall sales growth. We capitalized on re-opening to deliver double-digit organic sales growth, leveraging our high-touch services, breakthrough innovation, and desirable hero franchises. In the Asia/Pacific region, several markets prospered, led by Japan while our China results were pressured by COVID restrictions."
Freda concluded, "Given our outstanding performance year-to-date, we expect to deliver a record year in fiscal 2022 despite temporary COVID-driven headwinds that reduced our fourth quarter outlook. We are confident that our business in China will rebound when COVID abates and accelerate our momentum."