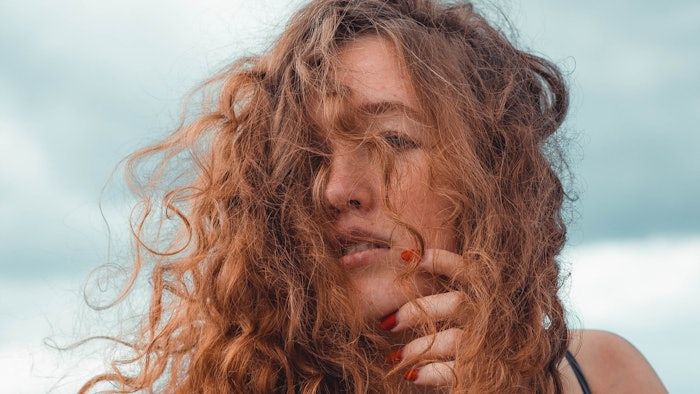 Timur Romanov for Unsplash
Seventy-one percent of U.S. respondents to a recent survey from Catalina* plan to spend as much, or more, on beauty and enhancement products in early 2022 as they did previously since the start of the pandemic; 52% plan to keep spending flat, while 13% expect to decrease spending. Here, we break down the 2022 purchase intent and recent purchase trends by category.
Hair care
Per Catalina, 60% of surveyed consumers plan to purchase hair care products in 2022. Comparing patterns between January of 2020 and January 2021, Catalina found that dollar spending on texturing hair care jumped 31%, while hair care styling and men's hair care products declined 18% and 11%, respectively.
Report: Consumer Hair Styling Data
Skin care
Forty-five percent of surveyed consumers intend to purchase skin care products (anti-aging lotions, serums, etc.) in 2022, while 7% intend to purchase sunless tanning products.
Report: Vegan Beauty Shopping Motivators
Color cosmetics
Thirty-three percent of consumers intend to purchase makeup products (lipstick, mascara, blush, foundation, etc.) in 2022; 24% intend to purchase nail care products.
Comparing January 2021 to January 2020, dollar spending on lip cosmetics fell 48%, face cosmetics fell 27% and eye cosmetics fell 17%. During the same period, dollar spending jumped 9% for nail polish/treatment/artificial.
Report: 7 Color Cosmetic Trends for 2022
Fragrance
Thirty-eight percent of surveyed consumers plan to purchase cologne/perfume in 2022. Between January 2021 and January 2020, dollar sales of women's cologne/perfume/scent rose 23%.
Report: UK Fragrance Sales Trends
Body care
Seventy percent of consumers intend on purchasing deodorant in 2022 (dollar sales of these products dropped 10% when comparing January 2021 to January 2020), while 21% intend to purchase teeth whitening products and 15% plan to purchase aftershave. An additional 9% intend to purchase hand and body cream .
Report: Body Care Ingredient Trends
Consumer concerns
Additionally, Catalina's data found that:
43% of respondents are equally as concerned with their appearance as they were during the height of the pandemic (one could argue January 2022 represents a new height for the pandemic); 20% are more concerned than they were prior to the pandemic; and 20% are not concerned
22% of females and 16% of males are more concerned with their personal appearance now than before the pandemic 
*Survey Methodology
Total respondents: 1,118
Margin of error: +/- 2.991%
Country: United States (USA)
Region: All Regions
Gender: All Genders
Gender balancing: Census Age of respondents: 18–99+
Age balancing: Basic Census