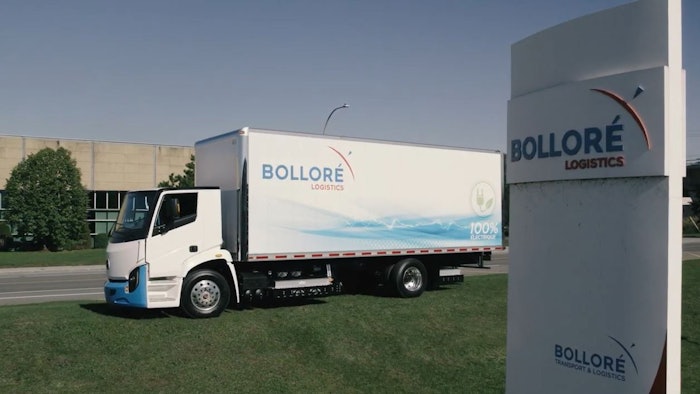 Bolloré Logistics Canada has deployed its first fully electric truck, which will travel 200 km (~124 miles) daily, five days a week, for last-mile delivery from the company's warehouse in Montreal to various locations within the region.
Related: Bolloré Logistics x Air France KLM Sustainable Cargo Partnership
The electric truck was manufactured by Lion Electric to reduce 60 tons of carbon dioxide equivalent per year, the equivalent of 1,000 growing trees, according to the company. The truck will transfer containers received from Asia and Europe to Bolloré Logistics Montreal's warehouse for deconsolidation purposes.
This new initiative contributes to Bolloré Logistics Canada's goal of reducing its CO2 emissions from transport services delivered to its customers by 30% by 2030, as expressed in its Powering Sustainable Logistics CSR program.
Patrick Lafrance, CEO of Bolloré Logistics Canada, said, "We are proud to be a CSR pioneer in the Canadian logistics industry. This investment is proof of our strong commitment to sustainable solutions and aligns with the Group's vision of creating environmentally friendly transport solutions for our clients."