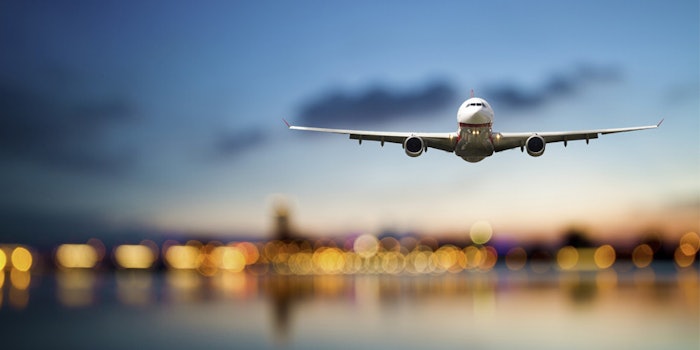 Bolloré Logistics USA and Mexico, in partnership with Air France KLM Cargo, are offering the use of sustainable aviation fuel (SAF) to their clients.
Previously: Kao Sets New Targets to Become Carbon Negative
Bolloré Logistics and Air France KLM Cargo previously committed to cover at least 60% of its 2021 traffic between CDG and JFK by SAF, enabling a global CO2 reduction of 50%.
From mid-2021 to mid-2022, both entities will sponsor up to 30% of SAF purchase made by their clients on all exportation with its partner AFKLMP Cargo. Each client purchasing SAF through this agreement will receive a certificate evidencing the global CO2 reduction enabled by this investment.
"Bolloré Logistics is committed to supporting solutions for more sustainable ways of transport and promoting them to its clients. The Sustainable Aviation Fuel (SAF) program is a good example as it is considered as one of the most promising solutions to cut CO2 emissions on long-distance flights by the aviation industry," said Yves Laforgue, CEO Americas of Bolloré Logistics.