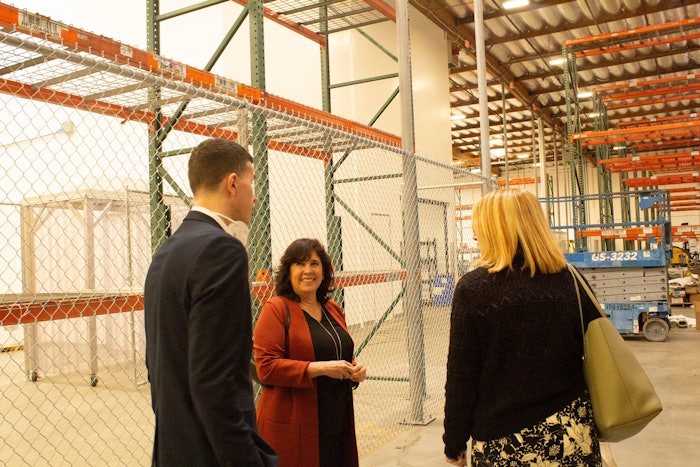 Cosmetic Group USA has added a second Los Angeles facility as part of its five-year growth strategy. Global Cosmetic Industry recently toured the site and shared some photos from the walkthrough. 
The facility came on line in April, featuring new laboratories, an inspiring client experience area and expanded capacity to support clients' accelerating growth.
Photos: View a full gallery of our facility walkthrough in our Facebook photo album.
Cosmetic Group USA, Inc. is an innovation-driven cosmetics and personal care development and manufacturing group dedicated to innovative and proven category-making products.
Its new building spans 110,000 square feet. Its main capabilities include:
automatic lipstick molding machine 
automatic multi-color powder press machine
automatic baked powder pouring and press machine
semi-automatic color cosmetic powder press machine
automatic tube filling machine
hot pour filling equipment
lip gloss/mascara filling
liquid/fragrance filler
loose powder filling
cream filling
lotion/liquid filling
block molding
picking and assembly lines
labeling
powder compounding (ribbon blenders, pulverizers, etc.)
liquid compounding (homogenizers, emulsifications, roller milling, colloid milling, etc.)