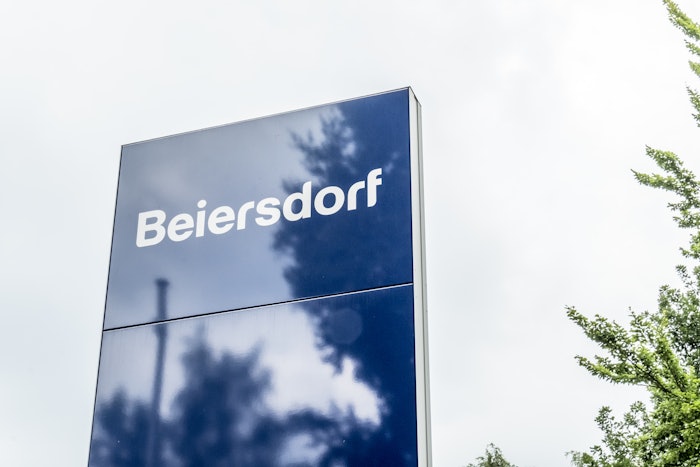 Beiersdorf has announced its first half of 2022 results, which show group sales rose to €4.5 billion in the first six months of the year and were up +10.5% year-on-year in organic terms. 
Consumer Business Segment
The consumer business segment reported sales for the first half of 2022 were €3.6 billion and organic year-on-year growth was 11.7%.
Sales at Nivea rose by 11.2% in organic terms in the first six months of the year.
The core brand achieved excellent results worldwide and across the entire product portfolio in the first and second quarters, in both skin care and personal care.
This strong sales performance was also boosted by significant gains in market share across the majority of categories.
The dermatological brands Eucerin and Aquaphor continued their success story with strong organic sales growth of 26.6% in almost all regions. 
The derma brands recorded strong gains in market share and growing sales particularly in key core markets such as the United States and Germany but also in emerging markets like Latin America. 
La Prairie posted organic sales growth of 1.8% in the first half of the year.
In North America, La Prairie had a successful performance with strong, double-digit growth rates in the first half of the year.  
Full-year Guidance
The full year 2022 guidance has not changed.
Sales growth for the group is expected to be at the upper end of the mid-single-digit range.
Vincent Warnery, CEO of Beiersdorf AG, said, "2022 has been a successful year for us so far. In an increasingly challenging environment, Beiersdorf carried the strong growth momentum from the start of the year into the second quarter and posted double-digit sales growth at group level. We were also able to significantly improve our profitability. In the second half of 2022 we expect additional headwinds from economic and political tensions, and are confirming our full-year guidance."