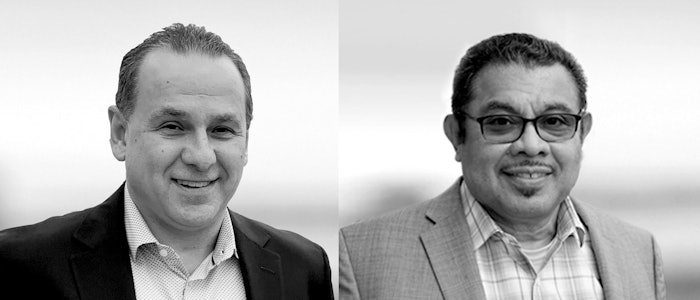 Inolex has appointed Michael Dall as chief financial officer and Ron Lopez as vice president of operations.
Dall, who served in executive roles at Wawa, Walgreens, Aramark and BrightView, will take on broader responsibility for managing the financial health of the company.
Related: Inolex Expands Alkylhydroxamic Acid Tech Patent Portfolio for Cosmetic Preservation
Lopez is being promoted, as he has been at the helm of the company's manufacturing facility in Charlotte, North Carolina, since 2021. He has led the team responsible for ensuring continuous production and global fulfillment of Inolex ingredients to customers despite recent supply chain and global challenges.
David Plimpton, CEO of Inolex, commneted: "Mike has extensive financial and operational expertise across retail, healthcare and consumer industries, but his north star is the invaluable, entrepreneurial spirit he exudes having worked early on in a private family business" 
Plimpton continues: "We are ingredient designers, and sustainability is central to who we are and all that we do. Ron has a talent for seeing the big picture, putting the principles of green chemistry, smart engineering and data-informed practices to work to realize our vision for sustainable ingredients on a worldwide scale."