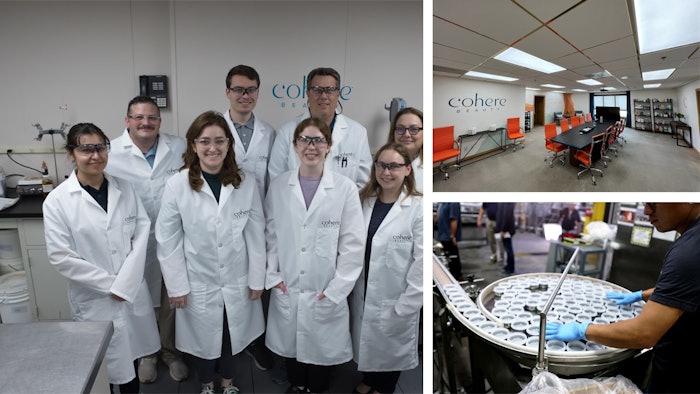 Cohere Beauty, representing the merger of Marianna Beauty, Arizona Natural Resources, HealthSpecialty Inc. and Contract Filling Inc., is making its debut as a formula incubation and manufacturing partner for beauty brands seeking to launch hair care, skin care, personal care and fragrance products.
Cohere's services range from the co-development and co-creation of formulas to production and beyond, allowing brands to cut time, costs and post-production risks from the process.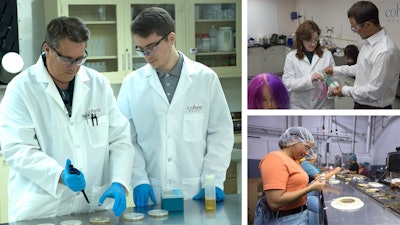 The company's R&D team comprises chemists and engineers that can support customers' formula development, QA, regulatory (particularly issues related to the Modernization of Cosmetics Regulation Act of 2022, or MoCRA) and processing needs. These professionals also have access to Cohere's library of more than 10,000 formulas. 
To assist product development, Cohere operates a "beauty salon," an internal testing laboratory.
On the manufacturing front, Cohere Beauty boasts four production facilities and 30 production lines that allow it to produce liquid, powder and hot pour products in a variety of batch sizes and order quantities.
It also offers pack out and shipping services. 
"With the evolution of the beauty industry and disruptive new brands driving change, it's not enough to simply meet our customers' expectations—we must consistently exceed them," said Christine Staples, CEO of Cohere Beauty. "Cohere Beauty is the brand behind the brands. We are the only strategic manufacturing partner and formula incubator that thinks and innovates like a beauty brand. The company collaborates with its customers to seamlessly bring their product to life as they envisioned while setting them apart in the industry."
Staples added, "Cohere Beauty is committed to giving our customers a beautiful experience by filling each bottle with our unique blend of heritage, innovation, unity, and passion, so we can help build impactful brands and make their dreams come true."