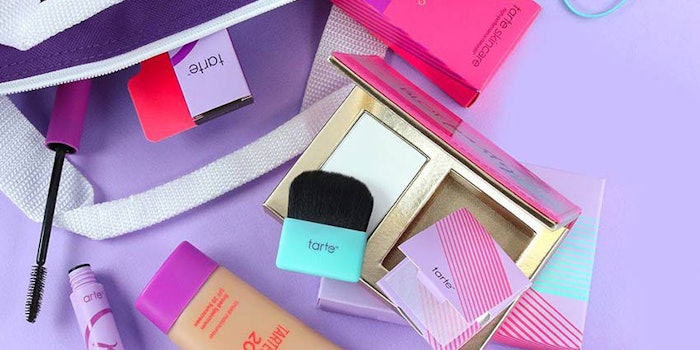 Cosmetic Executive Women's recent Global Trend Report event in New York provided a look at the trends that are reshaping the beauty industry, with expert insights provided by NPD, Mintel and Nielsen. Read the full series here: 4 Ways Industry Paradigms Are Breaking Down, The Makeup Money Machine, Where Consumers Shop, Fragrance – Good News/Bad News and What's Working in Skin Care & Hair Care.
A greater portion of Americans—87% as of 2016—are taking concrete steps toward more healthy lifestyles, said Jordan Rost, VP, consumer insights, Nielsen. This reflects a focus on preventative, less reactive wellness.
Further reading: A Better You, a comprehensive beauty and wellness report.
At the same time, he added, consumers are more open to non-traditional retail channels. As a result, a greater number of consumers are gravitating to retail health clinics, which in turn drive beauty care purchasing decisions.
About 20% of Americans visited a retail health clinic last year, said Rost, with 27% influenced to purchase personal care during their visits. Millennials visited retail health clinics at a rate of 76% in 2016. Of those, 49% purchased personal care during these visits. 
Brands have noticed the pattern and are helping convert retail into a consumer resource. For instance, CVS and Unilever recently teamed up for the Love Your Skin program, which provided non-branded skin care advice, as well as product options.
Sarah Jindal, senior innovation and insight analyst, beauty and personal care, Mintel, noted in her presentation that wellness has trickled down to brand boutiques, such as philosophy's wellness store in New Jersey, which offers both products and wellness/relaxation services and information for shoppers.
On the product side, said Rost, brands have found success with more natural, less clinical products. He noted that simple, raw cosmetics grew 13% last year, compared to 3% of the overall market. A prime example is Burt's Bees entrée into the drinkable wellness space, which includes Protein +Healthy Radiance, which supports healthy skin.
Jindal discussed a range of brand opportunities in the wellness-beauty space, but warned brands that to succeed they must understand what type of fitness consumer they're serving, whether sofa surfers or CrossFit maniacs. Key opportunities include:
Clear, believable product claims.
Differentiation through emerging claims such as anti-pollution and defense against high energy visible light from electronic screens.
Multifunctionality that offers several benefits in one package.
Portability for on-the-go lifestyles. Brand examples: Yuni Beauty, Sweat Cosmetics, Stowaway Cosmetics and Milk Makeup.
Workout-proof beauty. Brand examples: Tarte's athleisure collection and Brazil's Onde o Cloro hair care.
Post-workout beauty. Brand examples: ActivBod and Pretty Athletic.
Heat-, friction- and water-activated products, such as those leveraging encapsulation tech, that can tone, condition or protect the skin when exposed to specific elements or pressure.
Outdoor-friendly products: For those working out in the great outdoors, brands can offer UV and pollution protection, as well as devices that monitor skin health in real-time.
Mature fitness: products that can stimulate the senses, promote skin elasticity and keep aging bodies comfortable during exercise.