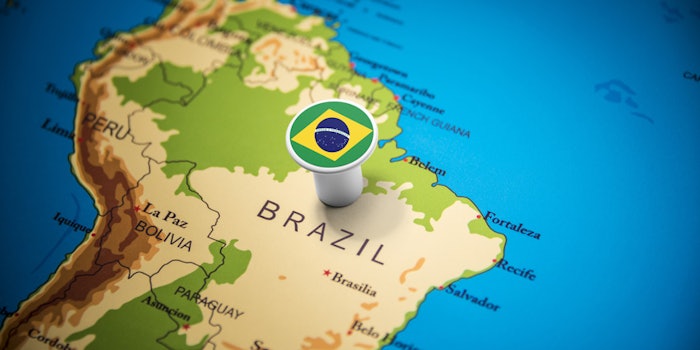 Beautycare Brazil announced that plans to expand the reach of Brazilian cosmetics, toiletries and fragrance (CT&F) companies in the Middle East will continue to move forward after pandemic-related delays.
Related: [video] Cosmetics R&D Vlog: Market Recovery and Opportunities in Brazilian Beauty
All business and commercial promotion, marketing, communication and brand-strengthening will be carried out in the region by Beautycare Brazil, a sectoral project developed through a partnership between the Brazilian Association of the Cosmetics, Toiletries and Fragrance Industry (ABIHPEC) and the Brazilian Trade and Investment Promotion Agency (Apex-Brasil).
Beautycare Brazil believes that consumers in the region will expand their search for products with biodiverse ingredients due to the synergy that exists between the ethnic miscegenation of the Brazilian population and the various types of skin, hair and nails in the Arab market. Noted businesses that have seen success from this expansion include Brazilian Secrets Hair and Embelleze.  
Karen Fernandes Jones, chief operating officer of Apex-Brasil for the Middle East and North Africa explained, "The United Arab Emirates are major consumers of CT&F products, and the results should expand even more, as we become more familiar with the market, taking advantage of opportunities, such as the use of social media marketing and e-commerce, the expansion of premium product offerings, the investment in sustainability, and the focus on brands for niches, in addition to the increased search for men's products."
See related: 7 Cosmetic Trends Revealed by Brazil's Arabian Outreach
Andrea Vieira, founder and CEO of Brazilian Secrets Hair, said "We have been in the Middle Eastern market for eight years, starting with the Nazih group, one of the main distributors in the region. In this period, we have been able to adapt our marketing culture, including packaging, images and ingredients, thereby ensuring our expansion in the region."
Francois-Pierre Menjoulou, foreign trade manager of Embelleze said, "Embelleze has been in existence for 50 years and has been looking to export for 15 years. The Middle East came naturally with the expansion of priority markets. The step-by-step export strategy needs to include a market analysis, which is essential for us to adapt to the cultures of each destination."