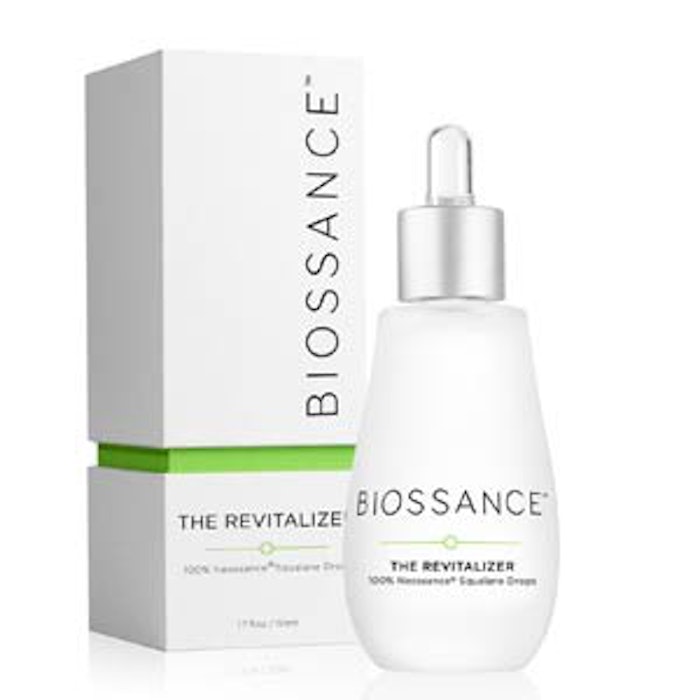 Contém 1G has been named the exclusive retail distributor of Biossance products in Brazil via its 190 retail outlets. The products contain Amyris' Neossance squalane high-performance emollient derived from sustainable Brazilian sugar cane.
Previously: Tax Spike in Brazil Weighing Heavily on Cosmetics Market
By the end of the year, Amyris will introduce Biossance The Revitalizer (pictured), its initial featured skin moisturizer, to Brazil. The facial moisturizer reportedly replenishes the skin. An expanded line of five other Biossance products will be available in 2016.
Under the terms of the agreement, Amyris gains access to Contém 1G's retail sales outlets and manufacturing and cosmetic-development facilities and capabilities.
"This is a significant step for our Biossance brand where we see an opportunity for sales to Contém 1G in the range of $8 million to $12 million in the first year of the relationship, as well as a rapid expansion of the brand in a 'direct to consumer' sales model where consumers can try and buy our product immediately," said Caroline Hadfield, Senior Vice President, Personal Care, at Amyris.