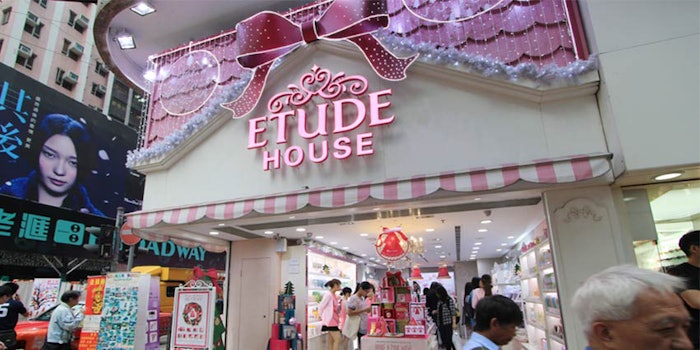 Asia will comprise 80% of global cosmetics sales by 2019, according to Euromonitor figures cited by MakeUp in Seoul, with China accounting for 75% of the region's growth.
While Japan will not drive growth in Asia, it will remain second to the United States in terms of overall cosmetic market size.
Further reading: What's Driving Asia Pacific's Cosmetics Boom?
Korea is the third largest Asian market for cosmetics and 12th overall globally, accounting for more than €6.6 billion in sales. Men alone spend €500 million on beauty products such as lightening creams each year, representing a fifth of the global male market.
Previously: UPDATE: Estee Lauder Invests in Korean Skin and Men's Care Brands
Top trends include
functional cosmetics (anti-aging, brightening, sunscreen, etc.)
natural and organic products and ingredients (ex: algae extracts, clay, etc.)
multi-step (as many as 26) beauty rituals
In Korea, women use more than 13 cosmetics every day on average.
In-depth: Lessons from the Korean Skin Care Market
As Korean beauty becomes more popular, its trends have migrated to top markets, including China.
MakeUp in Seoul takes place April 6 amd 7 at the Conrad Hotel in Seoul.