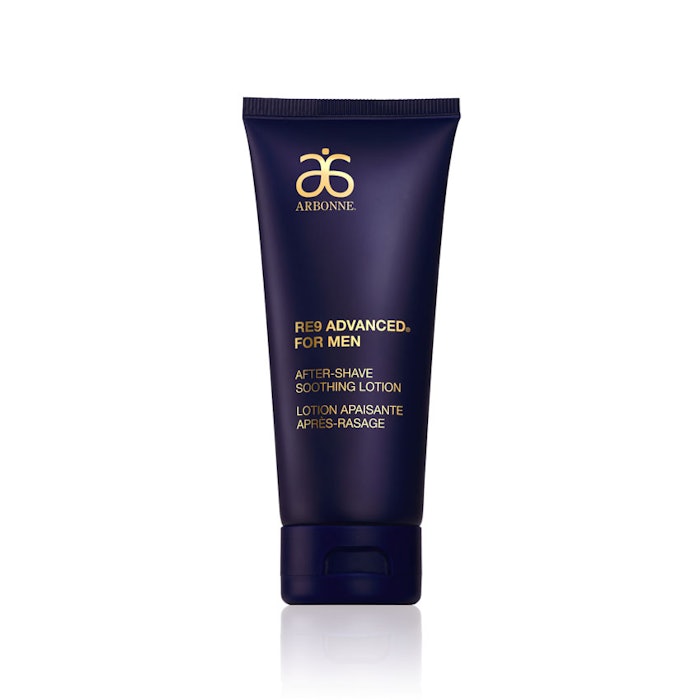 What it is: Arbonne's RE9 Advanced for Men After-Shave Soothing Lotion
Claims: To help improve men's skin tone and clarity, this lightweight lotion contains ingredients with antioxidant properties to help calm and refresh tired-looking skin with moisturization. As the lotion absorbs into skin, razor burn is soothed, leaving the face feeling soft. Formulated with multiple botanicals, the lotion leaves men's faces looking rested and younger after use.
Ingredient highlights: Japanese pagoda tree flower extract, malachite extract, hematite extract, vegan-certified, formulated without gluten, dermatologist─tested and allergy─tested.