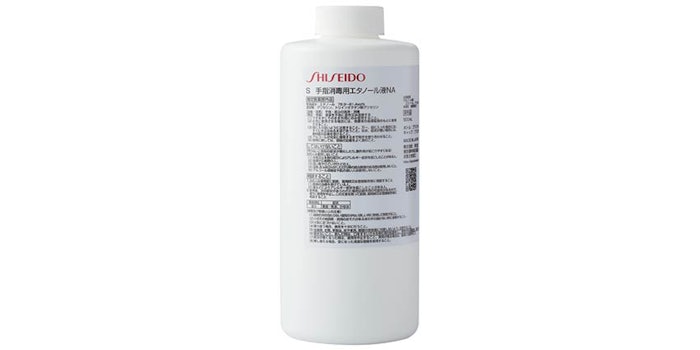 Shiseido Company, Ltd. has developed a new hand sanitizer (designated quasi drug) with special attention to sensitive and raw hands as part of its efforts in suppressing the spread of COVID-19.
The company has reviewed and taken various measures, making use of its knowledge, technologies and facilities, in a policy to "consider all possibilities available to us, as a cosmetics company, to suppress the spread of the coronavirus infection and take immediate action," as stated by Shiseido president and CEO Masahiko Uotani.
Production of the new hand sanitizer began at Shiseido's Nasu Factory (Ohtawara City, Tochigi Prefecture). From May, the company will also start production at Osaka Factory, Kakegawa Factory and Kuki Factory, for a total monthly quantity of 200,000 bottles (approximately 100,000 liters) to be supplied mainly to medical institutes and facilities in Japan.
Furthermore, the company will disclose the formula for this hand sanitizer, approved by the Ministry of Health, Labor and Welfare, for other companies to use in their production as well.
Shiseido is also currently producing disinfectant solutions outside of Japan. In France, Shiseido EMEA produces about 20,000 bottles of hydroalcoholic gel per week at its Val de Loire Factory (Orléans), and in the United States, Shiseido Americas has also started production at East Windsor Factory (New Jersey) with a first production of 85,000 bottles, each supplied to medical institutions in their respective regions.
The company intends to continue providing various support in the effort to curb and bring a quick end to the spread of the coronavirus.