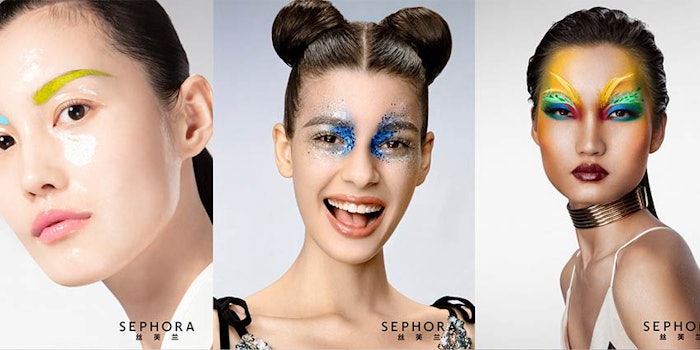 Sephora China livestreamed the first Virtual Sephora Day, featuring 2020 spring/summer global beauty trends and drawing 1 million viewers. The event was broadcast across WeChat Mini Program, Tmall and JD.com and featured more than 100 new or classic products from 43 brands.
The event was led by the retailer's Beauty Master team and drew on insights from fashion magazine editors and beauty bloggers. The featured trends included:
Targeted Skincare
Glossy Girl
Jungle Adventure
Naughty Braids
Floral Fragrance
Environmental Respect
The retailer commented, "Virtual Sephora Day has once again proven the brand's innovative interpretation of the true omnichannel experience by effectively integrating its business, media and social touchpoints with consumers, enabling more beauty lovers in China to challenge stereotypes and redefine their very own power of beauty."