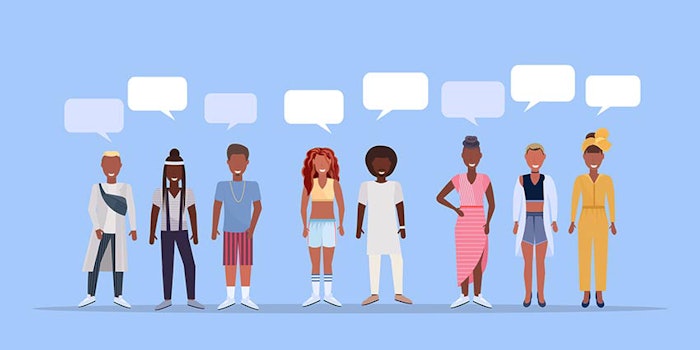 SheaMoisture has launched several initiatives in support of black Americans, minority businesses and communities of color: the Social Justice Coalition, $1 Million Fund, Unsung Businesses Fund, Black Business Relief Fund and the Women of Color E-Lab.
Related: SheaMoisture $1M Relief Fund To Keep Minority-owned Businesses Afloat

SheaMoisture is investing $100,000 in activists working toward social change. This initiative was launched in the wake of national unrest resulting from the death of George Floyd, the unarmed black man who tragically lost his life at the hands of local police in Minneapolis.
Through the Social Justice Coalition, SheaMoisture will award $20,000 to five different activists. The focus areas will come directly from the community's voice with recommendations on what social justice areas they would like the investments allocated. With that input, the activist partners will be selected and announced by July 3, 2020. ​
People with ideas on how SheaMoisture can use the Social Justice Coalition to create change and actionable solutions, can submit a survey response here.
SheaMoisture announced, under its long-established community commerce business model, a $1Million Fund to support entrepreneurs of color and small businesses.
The grant intends to show the power of small/black-owned businesses to help communities, while also hoping to minimize the financial disruptions that many are experiencing from the current global crisis.​
This is one of the largest corporate announcements of funds solely supporting minority and women of color business owners.
Now, more than ever, corporate social impact can be instrumental in community success. With the announcement of the fund, SheaMoisture welcomes the opportunity to work with partners and influencers as it launches a series of planned initiatives that will be rolled out.
Under SheaMoisture's $1Million Community Commerce Fund, the brand is creating an e-learning platform for women of color entrepreneurs to continue to gain education, access to resources, mentorship and advice on how to prepare for the economic downturn.
The e-lab will enable entrepreneurs to learn and chat with speakers from Sundial Brands and its business community, including Unilever, Dartmouth College Tuck School of Business, retail partners and others who are creating tools to help manage what's now and next for small businesses.
The expectation is that the e-hub will continue to grow as an educational e-platform and be updated with new content and guest series beyond these critical months. The e-hub will also be paired with social media live chats to create additional speaker engagements direct to the community.
SheaMoisture will provide an opportunity for funding to women of color entrepreneurs that are ready to pitch their recovery plan upon completion of their e-hub coursework.Those interested can register online. 
To kick off the first $100,000 of funding, the company has awarded small minority businesses that have stepped up to support their communities during the recent COVID-19 crisis. This cash investment is intended to celebrate unsung businesses and help their companies continue doing good in the community during the COVID-19 crisis.
All women of color entrepreneurs and minority business owners (including restaurants, hospitality, grooming, wellness instructors, etc.) are welcome to apply. This award is for those with the ability to convene communities online for good or distribute goods door-to-door (or via e-commerce).
Terms: Tell SheaMoisture about the business, and what it can or is doing to help a community in need. Applicants must demonstrate how the award will be used to cover their own fees and assist others.
The question remains: "Where is the bailout and stimulus package for black-owned businesses?"
We Buy Black (WBB), in partnership with SheaMoisture, proposes to lead the effort to help shape the nation's response to the COVID-19 pandemic, specific to the negative impact on black-owned businesses. This will be done by providing business grants to We Buy Black's top black businesses, which are in jeopardy of going bankrupt or closing.
With a reach of over 1 million, We Buy Black is the fastest growing community of successful black entrepreneurs and businesses. WBB is the largest online marketplace and content hub for black-owned businesses and showcases leading black-owned businesses selling products from everyday essentials to luxury accessories.
"Reinvesting in our own communities has always been our driving force," Sundial Brands CEO Cara Sabin said. "Now more than ever, it's imperative for us to commit resources toward driving progress and address the traumas and injustices we face."