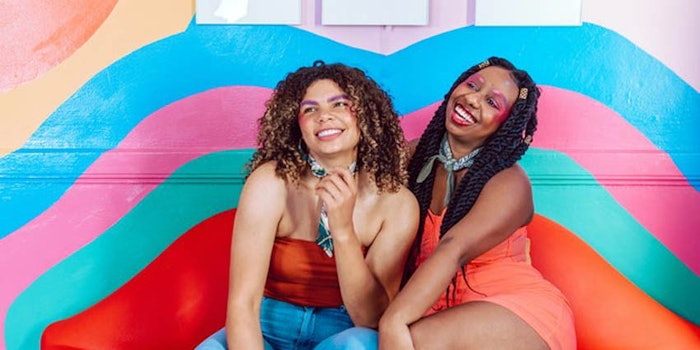 Beauty is back. Q2 2021 U.S. prestige beauty sales totaled $4.9 billion, a 66% increase from Q2 2020 and a 6% rise above the same period of pre-pandemic 2019, per new NPD data.
Report: The State of Beauty: 2021 & Beyond
Event alert: Hear NPD's "Beauty in the Next Normal" briefing at Beauty Accelerate Virtual 2021
Brick-and-mortar purchases rose 284% versus Q2 2020, while online sales dropped 19% against massive comparables.
Makeup
Makeup sales for the period totaled $1.7 billion, a 71% year-over-year gain, no doubt led by more activity away from home. 
Key winners in the period included facial makeup, particularly foundation, concealer and tinted moisturizer, the sector's top grower.
Lip products grew nearly 100% year-over-year amid changes in mask mandates and away-from-home activities. However, new CDC guidance on masks could be a factor to watch for Q3 and beyond. 
Skin Care
Skin care sales for Q2 totaled $1.5 billion, a gain of 32%, year-over-year.
Facial sun care products grew more than 80% compared to both 2020 and 2019, per NPD, amid more outdoor activities.
At-home treatment interest has persisted, with face serums and exfoliators gaining ground compared to 2020 and 2019 figures. 
Hair Care
Prestige hair care sales totaled $346 million, 70% gain from 2020 figures.
It's important to note that U.S. prestige hair care had a strong 2020, growing 7% year-over-year, per NPD data. However, the category's 2020 sales only returned to positive territory in July 2020 and thereafter sustained healthy activity through the remainder of the year.
Like in skin care, some pandemic-driven trends have persisted, including at-home/DIY coloring and hair care. And, amid away-from-home activities increased, so too did hair styling sales, which faced the biggest declines in 2020. In Q2 2021, the sectors had the strongest performance in 2021, growing nearly 100% year-over-year.
Fragrance
Fragrance sales for Q2 totaled $1.3 billion, 123% year-over-year gain and 40% above 2019 figures, in part driven by strong holiday results such as Fathers' Day.  
Ongoing trends continue, favoring fragrances with stronger concentrations, leading to eau de parfums and perfumes outpacing industry performance. 
 "There are many positive markers emerging in the second quarter of this year that point to an industry in full recovery mode," said Larissa Jensen, beauty industry adviser, The NPD Group. "Among the most important is that makeup, the largest category in beauty, is showing signs of life, with a growth rate and dollar gains more than double skin care. Fragrance continues to blaze a new path forward, with unprecedented performance, not only compared to 2020, but also 2019. Each trend is an acceleration of what we observed at the beginning of the year and indicative of a changing consumer mindset, as restrictions ease and life as we knew it returns. Maintaining this momentum is the industry's call-to-action, as we head into the back half of the year."