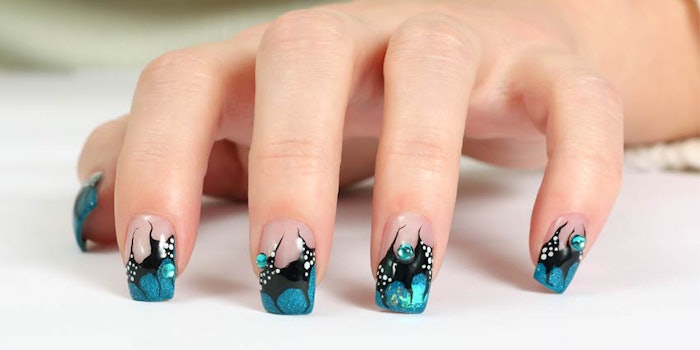 Spate has released a trends report that explores U.S. consumer habits in the nail, hair and skin care industry. It indicates a growing interest in nail art, androgynous haircuts and polyglutamic acid. 
Related: See Spate Present New Data at Beauty Accelrate Virtual 2021
According to Spate, there are 1.5K searches on average every month for nail foil, an increase of 64.5% since last year. No brand terms are included in the searches, indicating there is currently no competition.
Terms being searched with Nail Foil include nail transfer foil, nail art transfer foil, how to use transfer foil on nails and transfer foil nails. Searches for nail stickers increased 44.8% and nail wraps increased 17%.
Androgynous haircuts received 17.4K searches on average every month, an increase of 56.2%.
It is typically searched alongside terms like short and medium androgynous haircuts, androgynous haircuts for round faces and androgynous haircuts for thick hair. Popular androgynous styles include the shag haircut, searched 41.2% more, and the mullet, with a 40.5% increase in searches.
As ingredients like hyaluronic acid and alpha hydroxy acids gain mainstream status, lesser-known ingredients like polyglutamic acid and polyhydroxy acids start to trend.
Polyglutamic acid saw a search increase of 135.3%, with 1.4K on average every month. Top associated search terms include the Inkey List, polyglutamic acid, polyglutamic acid serum and how to make polyglutamic acid.