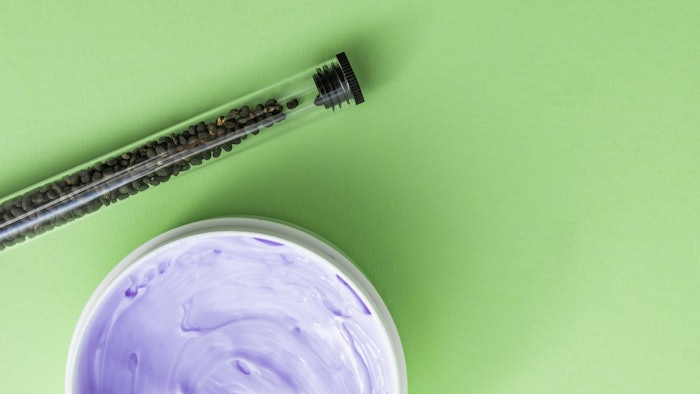 A trend report from Spate indicates rising interest among U.S. consumers for the barbie ponytail, bakuchiol serum and contour sticks.
Related: Spate: U.S. Consumer Trends in Hair, Nails and Eyeliner
The Barbie ponytail is making a comeback, with a search growth of 173% since last year, with no competition or related brand searches. There are 10.9k average monthly searches in the United States for Barbie ponytail—a medium volume compared to other hairstyles.
Per Spate, the Barbie ponytail requires products that make hair sleek, voluminous and frizz-free at the same time—ideal promotion for styling creams, serums and oils. The style could also influence other variations of the look, like the swoop ponytail braid, which increased 53% since last year.
Consumers seeking a mild alternative to retinol products are looking to bakuchiol serum. The naturally derived ingredient has grown 22% in searches since last year and represents medium volume within the ingredients category, but 3.3K average monthly searches for bakuchiol serum is a very low volume
Spate reports that retinol is the top ingredient driving the skin care category, which suggests there are potential marketing opportunities for alternatives like bakuchiol.
The gentle nature of bakuchiol also lends itself to many formulation opportunities, presenting potential solutions to many consumer searches regarding the use of retinol with other ingredients such as hyaluronic acid, salicylic acid, and glycolic acid.
Retinol capsules and retinol sticks have seen breakout growth this year within face products, with capsules increasing 66% since last year.
Contour sticks are growing within the cosmetics segment, with 29.1K average monthly searches and 29% search growth since last year. That is a high volume relative to other contour product searches. The market has high competition with eight market leaders: Fenty Beauty, Benefit Cosmetics, KKW, Wet N Wild, Nyx, Anastasia Beverly Hills, Smashbox and Maybelline.
The highest trending related searches alongside contour sticks is how to, best, drugstore, cream, highlight, foundation and blush.