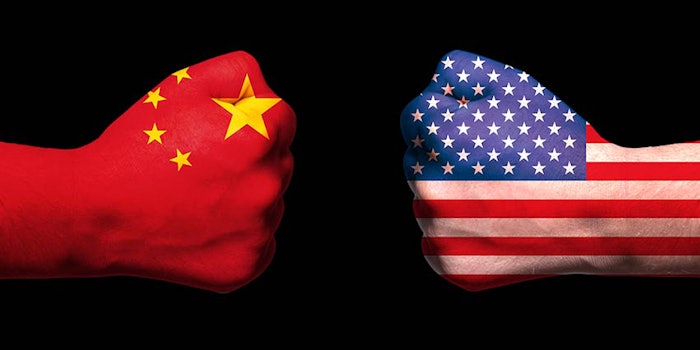 American wallets are about to feel a little lighter: according to CBS News, the White House has released a statement from President Trump imposing 10% tariffs on $200 billion in Chinese imports beginning Sept. 24, 2018.
The levy will expand to 25% on Jan 1., 2019. In response, China announced its own tariffs on $60 billion in U.S. goods, a move that could lead the Trump administration to carry out its earlier threat to tax all imports from China, the U.S.'s biggest trading partner in 2017. The U.S. has already placed $50 million in tariffs on China, along with those on steel and aluminum
Among the products impacted are shampoo, dog leashes, refrigerators and fruits and nuts, according to the National Retail Federation, which sent a letter objecting the tariffs to U.S. Trade Representative Robert Lighthizer in early September.
"These are products purchased by nearly every American household," David French, a lobbyist for the industry group, wrote in the letter. "Many are staples, and account for relatively large shares of total household spending of lower-income households (food, beverages, personal care products, appliances, for example)."
In a letter to the USTR, Goody Products said that shifting productions of its hair ties from China is "simply not a feasible option." Tariffs could lead to a 40% price increase if implemented at 10%, and more than double if at 25%, according to the company. The ties, which are sold in bundles, typically retail from $1 to $10.
Related: Facing Tariffs, Walmart Asks Brands to Look Beyond China