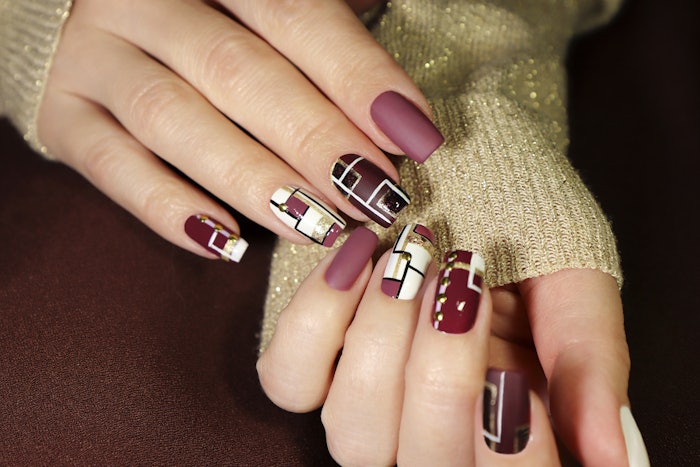 Spate's latest trend report on U.S. consumer interests in beauty indicates that hair mousse, eyeliner stickers and experimental nail art are receiving an increase in search volume in the United States. As previously reported, nail art has been trending in beauty throughout 2021.
Related: US Consumer Trends in Hair Care and Cosmetics: Spate
Per Spate's report, there are 78.5K searches on average every month in the United States for hair mousse. This is a high volume compared to other hair styling products and an increase of 8% since last year. The market has very high competition and 17 market leaders. Tresemme and Pantene are the top brands searched alongside hair mousse.
Spate reports the increased interest in hair mousse could spur search growth for trending hairstyles, including curtain bangs (205% increase), mullet shag (172% increase) and knotless braids (45% increase).
There are 2.6K average monthly searches in the United States for eyeliner stickers. Although it reflects a 234% increase in searches, it is still very low compared to other eyeliner products. There is very low competition for this nearly emerging trend and most consumers are using Sephora and Amazon for this trend.
Eyeliner products are major drivers in the eye makeup category, with more than 172.4K average monthly searches, per Spate's report.
Some trending eye concerns include hooded eyes (37% increase), downturned eyes (14% increase) and sensitive eyes (14% increase).
As nail art continues to trend in the United States (22.5% increase), an emerging spin-off trend is indie nails. There are 6.6K average monthly searches for indie nails. Although it is a low volume compared to other nail art design searches, it represents a 210% growth with zero market leaders or competition.
Popular nail art designs include swirl nails, snake nail design and smiley face nails.