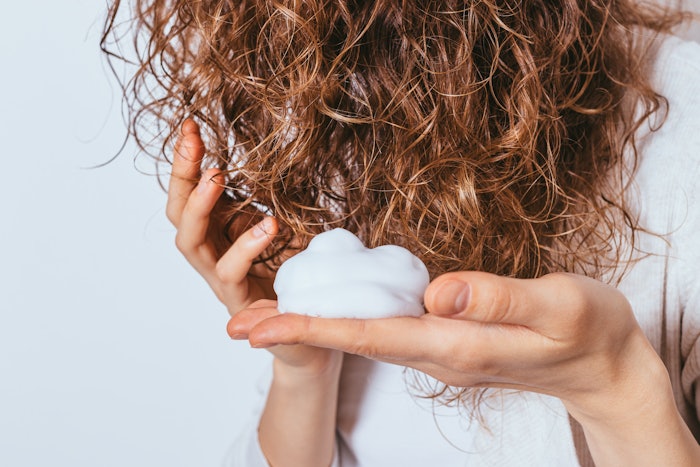 U.S. prestige beauty sales in 2021 grew 30% year-over-year and surpassed 2019 figures, per new data from The NPD Group. Below are the top four category performers, ranked by growth rate. 
Report: 2022 Beauty Trends
1. Fragrance
Fragrance sales in 2021 were up 49%, year-over-year, per NPD, boosted by "pandemic winners" such as perfumes and scented candles. Notably, the sector's growth was also up in the double digits compared to 2019.
Sales of perfumes, colognes and other fragrance "juices" rose by 61%, year over year, while sales of candles, reed diffusers and other home scents grew by more than 20%.
The final quarter of 2021 accounted for 45% of fragrance category sales revenue, per NPD, growing by 35% during the holiday selling season. 
Report: Read NPD's Holiday 2021 Report
2. Hair Care
2021 prestige hair product sales were up 47% compared to 2020, powered in part by a 45% jump in hair styling product sales amid a return to greater away-from-home activities.
Report: 2022 Consumer Beauty Spending Forecast
Styling winners included hairsprays, gels and mousses, among other formats. For 2022, the sector is expected to jump 15% year-over-year. Worth noting: expansion for the category is anticipated through 2024.
3. Color Cosmetics
Prestige makeup sales for 2021 were up 23%, per NPD, in part powered by nail care.
Recovery was seen in the makeup foundation sector amid more away-from-home activity.
Report: 7 Trends for Color Cosmetics in 2022
The foundation, primer and tinted moisturizer sectors grew double digits in 2021, as did makeup-setting sprays and removers. Growth was also seen in social media darlings such as cream and stick blushes.
Key data point, per NPD: "brands born from makeup artists and social influencers had the highest revenue gains among all the makeup brand types."
4. Skin Care
Skin care sales were up 18% in 2021, driven in part by facial exfoliators. Facial cleansers, creams and serums grew in the range of 15-24% year-over-year. Increases were also seen for targeted care (ex: lip, eye).
Clinical skin care brands posted the greatest revenue gains in skin care in 2021, per NPD, with the sector surpassing natural as the highest-revenue brand type in skin care.
"As we move through 2022, the beauty companies that will thrive are those that harness the industry's unique ability to spread joy, while also recognizing the opportunities of a changed consumer and retail environment," said Larissa Jensen, beauty industry advisor at NPD. "We can expect more change to unfold in 2022, but, along with these changes, new opportunities for the beauty industry will present themselves."