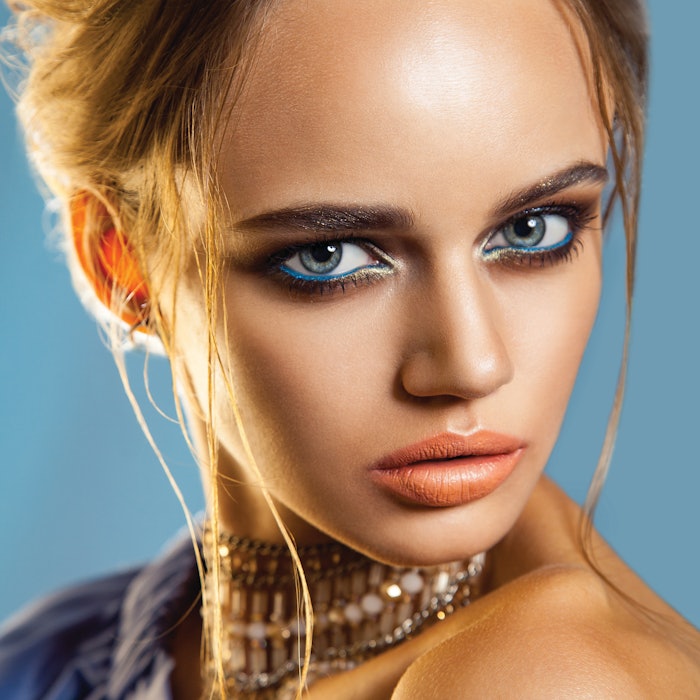 Interest in color cosmetics took a dive in 2020 due to pandemic-related lockdowns, but regained momentum in 2021. As we enter 2022, industry insiders have declared its resurgence as consumers seek bold colors and products that boast dual benefits in the skin care space.
Global Cosmetic Industry breaks down the leading color cosmetics trends as we enter into the new year.
1. Long-wear Products
Arnita Wofford, global marketing and technical director beauty care, Univar Solutions, says, "Setting and primer products, mask-proof long wear claims, and fail-proof pigments will have longevity with consumers going forward."
Wofford continues, "Our partner, Dow, launched the Dowsil 1686 Resin. It's a liquid phenyl silicone resin that offers shine and radiance through its high refractive index, contributes to color value, enables good coverage and moderate wear across many personal care applications. They also recently launched the Dowsil EL-7314 Silicone Elastomer Blend that combines long-lasting benefits with extremely comfortable wear and can deliver transforming textures. This sensory additive has exceptional skin substantivity making it the ideal silicone elastomer for long lasting claims and the sensory additive of choice for semi-permanent claims in products such as tattoos and makeup."
Ledian Dergrigorian, associate director of R&D operations, and Kikey Bello marketing and innovation manager, Cosmetic Group USA, says, "Another trend launching in color cosmetics is coated pigments with long wear [and] sebum control."
2. Skin-care Benefits
Yohan Rolland, global category manager—active beauty, Givaudan, says, "The second [trend] will probably be the trend related to color cosmetics with skin benefits. Consumers not just expected a lipstick that covers the lips perfectly, but also hydrating and why not providing anti-aging benefits. The boundaries of color cosmetics are going to be pushed again to make sure that they answer all consumers' expectations."
For the full article, check out Global Cosmetic Industry's January 2022 digital magazine.