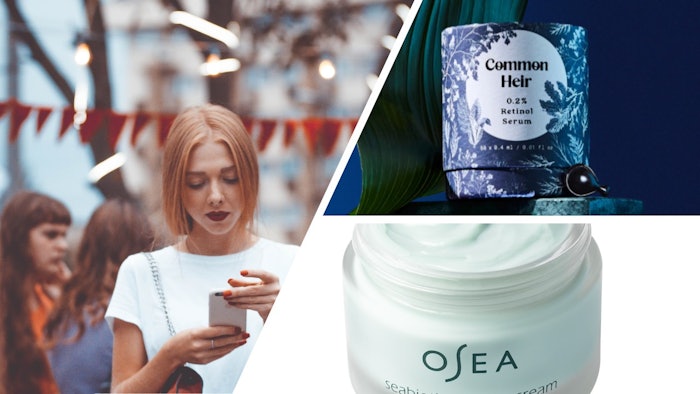 Immediate results are critical to ensure a pleasant consumer experience, conferring value prior to the manifestation of long-term benefits. Whether imparting a dewy glow or pleasant skin feel, instant results hook users right away.
During "Beauty in an Instant," a virtual event taking place April 20, 2022, brand leaders from OSEA and Common Heir will discuss the importance of near- and long-term benefits, as well as how those results fuel marketing, social engagement and more.
Meanwhile, the beauty search data specialists at Spate will present the latest insights into what consumers are asking and looking for online regarding "instant" results.
>>>Registration is now open.<<<
Our experts are:
Melissa Palmer, CEO, OSEA
Melissa Palmer was appointed CEO of OSEA in 2015. The brand has actively lobbied the United States Congress for greater safety regulation in the cosmetics industry. In 2020, OSEA became carbon-neutral.
Cary Lin Co-Founder, Common Heir
Born in China and raised in Berkeley, California, Cary Lin studied economics while an undergraduate at Harvard University. She is an alum of The Honest Company and Honest Beauty, Procter & Gamble, and was most recently CMO at More Labs, a high-growth VC-backed startup focused on supplements and wellness.
Angela Ubias Co-Founder, Common Heir
Austin native Angela Ubias fell in love with beauty while working at Estée Lauder while attending Texas State University. She is an alum of Goodkind Co., where she ran business development and product innovation. There, she refined a skill set for scaling high-growth start-ups, including some of the top CPG companies.
Yarden Horwitz Co-founder, Spate
Yarden Horwitz is the Co-Founder of Spate, the artificial intelligence trends platform for beauty. Prior to founding Spate, Yarden co-founded Trendspotting at Google–where she launched renowned reports such as The Google Fashion Trends Report and The Google Skin Care Trends Report.