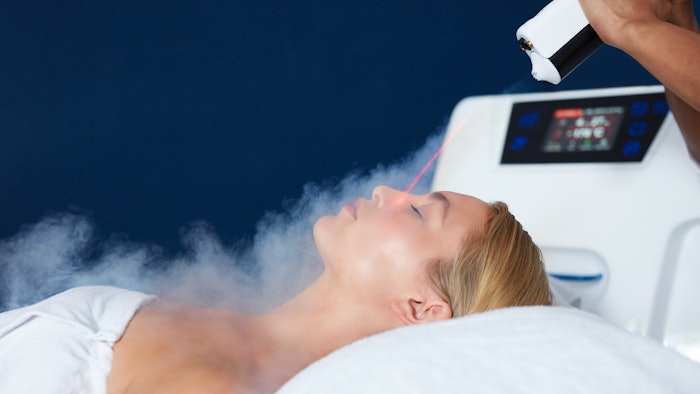 Spate has released a trend report on U.S. consumer search terms within beauty that indicates a growing interest in cryotherapy and exfoliating gloves. Like previous reporting from Spate, these trends suggest consumers are increasingly looking for skin care services and products that are multi-beneficial.
More from Spate: US Consumer Trends in Hairstyling, Blush and Pheromone Perfume
There are 360.1K average monthly searches in the United States for cryotherapy, a growth of 27.2% since last year with one market leader—Coolsculpting. Per Spate, consumers are searching for cryotherapy as a service, as evident in related search terms like near me, cost, how much and machine. Other related searches include benefit, is safe, facial, restore, before, body and wellness.
There are 44.2K average monthly searches in the United States for exfoliating gloves, a growth of 32.8% since last year. There are 6 market leaders, including Norwex, Ecotools and Skinny Tan. Related searches include Korean, body, how to use, Target, Walmart and face.
Per Spate, consumer searches for exfoliating gloves primarily focus on the body, but face being a related search term presents an opportunity for a gentler version to be created for the face. Rising retailer searches indicate that consumers want to know where to buy exfoliating gloves but are not loyal to any brand.